'The Last Jam Open Mic'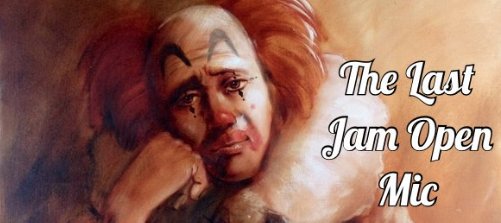 After 7 years of nearly weekly comedy open mics, feature shows, game shows, variety shows and general malarkey the Tuesday night Savage Henry Comedy Shows at The Jam are calling it quits. We'll still be doing comedy from time to time at the Jam and of course all over town and are looking for a new Tuesday mic open, but until then come on out if you've ever gone up, showed up or blown up at the Tuesday mic.

It's where the Humboldt comedy scene started in Feb. of 2011 and the likes of Kyle Kinane, Tom Rhodes, Billy Wayne Davis, Kate Willett, Ron Funches, Sean Keane, Shane Mauss, Chris Garcia, David Gborie, Sam Tallent, Alex Koll, Scott Capurro, Butch Escobar and hundreds of other comedians from all over the country have told jokes on The Jam stage in the last 7 years.

It's FREE so why not. Hosted by Chris Durant!
DATES/TIMES
WHERE
PRICE