---
Fire in Salmon Creek (Now Under Control)
---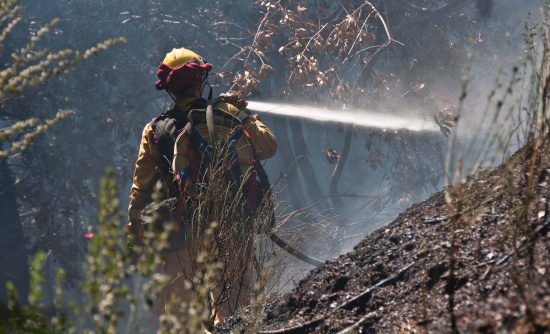 A fire just past the junction of Salmon Creek and Thomas Roads across the Eel River from Miranda brought local Salmon Creek VFD and Calfire hurrying. Every minute counts when grass and trees have turned crisp under the hot summer sun. If flames evade firefighters first efforts, playing catchup is no fun at all.
Above a Calfire fighter hosed down the ashes afterwards but it took the combined forces of a helicopter,
4 Calfire trucks, 2 hand crews,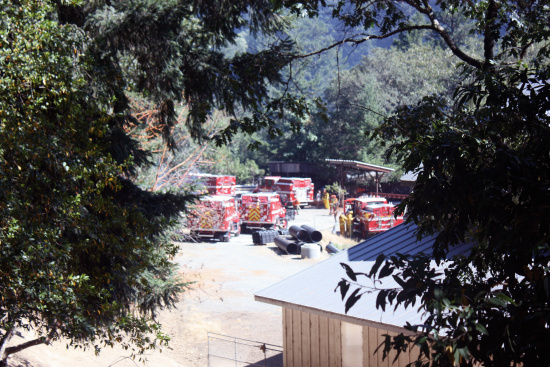 and the Salmon Creek VFD.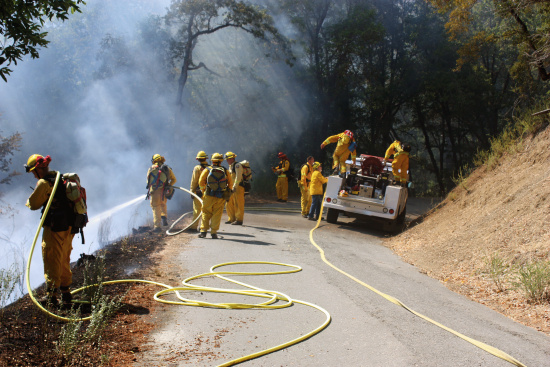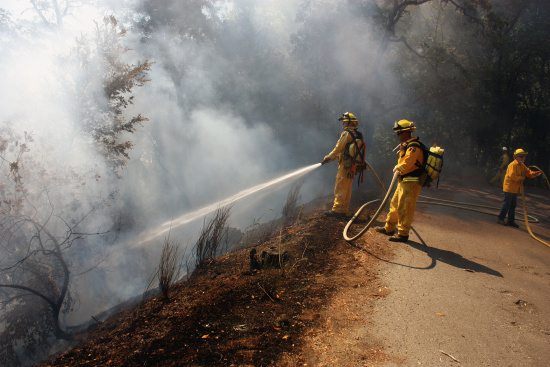 In addition, a dozer and two air tankers raced to the scene but were not needed. The fire was stopped at a half acre. Thanks, Calfire and SCVFD.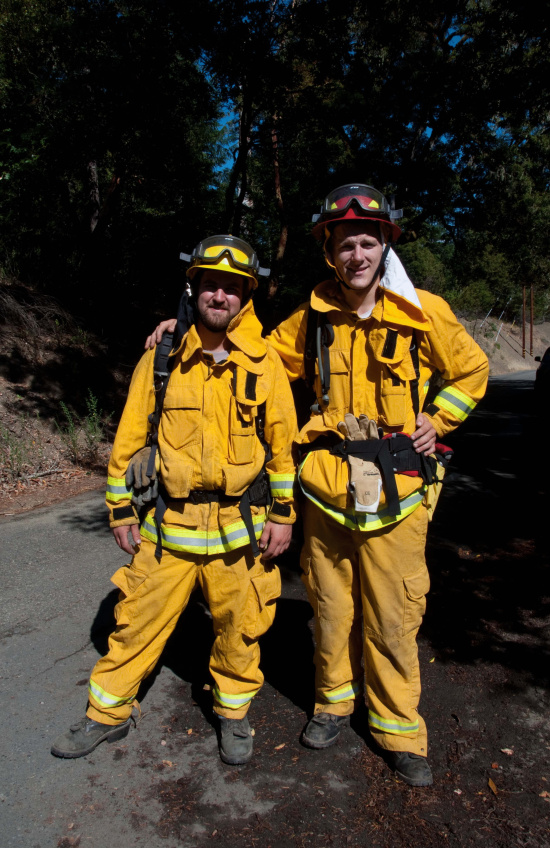 Tyler Hills and Julian King pose before they rest.
___________________________
I just realized I failed to point out that while the top and bottom photos are mine, the middle photos are from a neighbor.
fire in
---
SHARE →
---