---
Free Forum Radio: Andy Caffrey
---
Andy Caffrey is the only Humboldt resident running for Congress. In addition to strong global action on the environmental front, his local views look, in part, like this:
"Up here, the future economy lies in the post-prohibition of cannabis, both medicinally and recreationally. I'm one of the main organizers of the project to incorporate Garberville and most of the rest of southern Humboldt into its own city, Emerald City so that we can write our own cannabis regulations and build our Ecotopia.
"I'm also a Proposition 215 patient myself and will tenaciously take on the federal lifestyle overlords on the floor of the House for our rights to be well and for full cannabis/hemp legalization. Not one more day in prison for any nonviolent marijuana usage!"
Listen to the full interview to:
• hear his thoughts on hippies,
• why he's going to win, and
• who he thinks the worst Humboldt county supervisor is.
At about 31:14 into the interview, he alludes to to a competitor's campaign graphic, posted below for your inspection: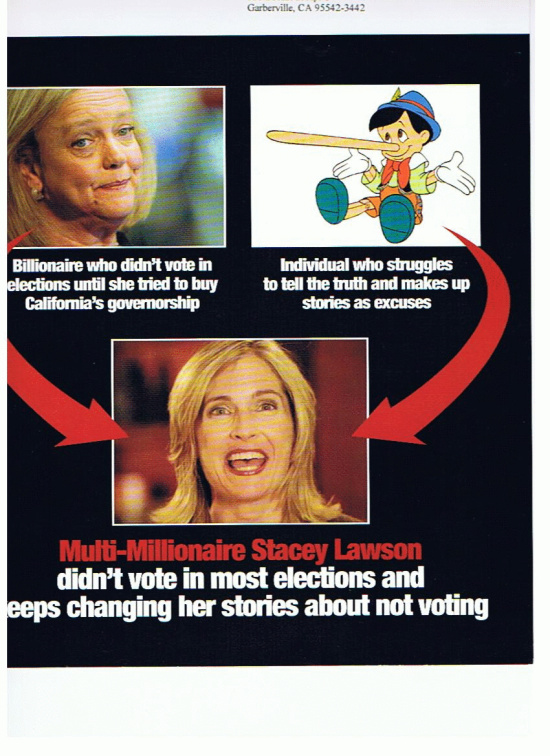 ---
SHARE →
---
---