---
Mad River Cleanup Saturday
---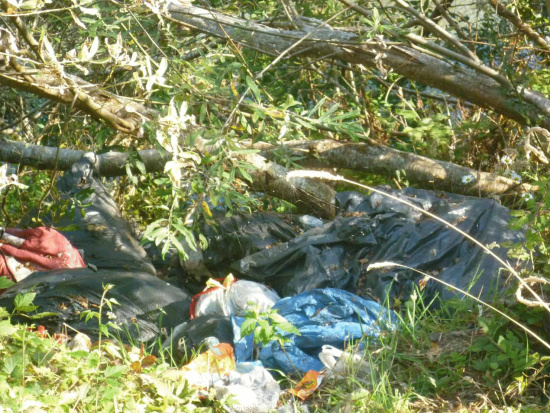 Despite "No Dumping" signs, freestyle refuse re-homing remains a popular activity on Humboldt's riversides. There is no shortage of chances to help clean up our community while the fall sun shines.
Good news: people care about this stuff.
From farmer Dave Feral:
Mad River Alliance volunteers will be meeting at the corner of Essex lane and Glendale Drive on Saturday September 15th at 9am to participate in the River Cleanup. There is a lot of work to do, so the more hands the better! Come, meet your local river geeks!
The Mad River Alliance works to protect clean water and the biological integrity of the Mad River watershed for the benefit of its human and natural communities.
---
SHARE →
---