---
Tomorrow: Sheriff Mike Downey and You Talk Pot Policy on KSLG
---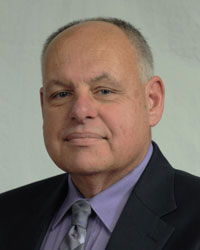 Lately, Lost Coast Outpost readers and the public at large have been asking a lot of questions about local government's new pushback against marijuana cultivation in the county. How big is too big? Is the environmental impact of large-scale growing being overstated? What is the federal government's role in law enforcement's new marijuana crackdown?
Tomorrow morning on the John Matthews show, Humboldt County Sheriff Mike Downey answering these questions and more. He'll be joined in-studio by UC Davis researcher Mourad Gabriel, whose recent paper on the damage wrought by rodenticides sometimes used by growers on the endangered Pacific fisher has caused a huge stir in policy circles and the media.
They'll be ready for your questions at 9 a.m. tomorrow (Tuesday, Sept. 18) on KSLG — 94.1 FM, streaming at kslg.com. Can't call in? Post your question below and we'll see if we can get to it.
---
SHARE →
---