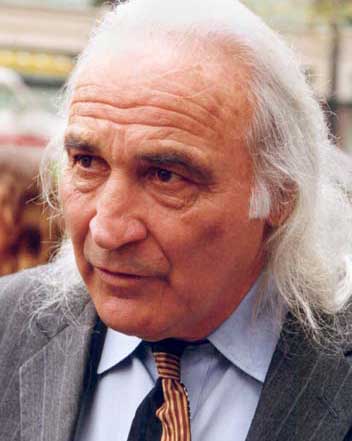 DIPPING INTO THE COURT FILES: We note that South Dakota expat Sean Mcfarland has retained the firm of Bay Area megalawyer Tony Serra to lead his defense.
Mcfarland, you will recall, was one of the three men arrested in the federal raids in Petrolia, Sunny Brae and Salmon Creek back in July. He and two co-defendants — Sam Pfeifle, who was also living in Humboldt at the time, and one Brandon Newell of Sioux Falls — are currently facing charges of distributing "more than 100 kilograms" of Humboldt's finest back in the heartland. All three remain in federal custody in Sioux Falls, awaiting trial.
In addition to an on-the-record enthusiast of the herb, Serra has led and won countless high-profile criminal defense case and civil rights suits against government. Locally, he's best known for Judi Bari and Darryl Cherney's successful suit against the FBI and the Pepper Spray Eight suit against Humboldt County and the city of Eureka.
According to the federal court's docket, Serra is representing Mcfarland only. The other two men, it seems, are being tried separately, for whatever reason, and have their own counsel.
###
Serra entered the case on Aug. 14. His first order of business, it seems, was to secure his client's release on bail. To that end, he filed a motion assuring the court that his client is not a flight risk, which included several character references from Mcfarland's friends and family.
Among the letters were two from Humboldt County. Teresa Sims, a loan officer retired from Redwood Capital Bank, had glowing words for her friend and former client. Sims writes of how she came to get to know Mcfarland when he came into the bank seeking a loan in order to buy his rural Petrolia property, and the story of how they became friends.
At several points, Sims — no relation — notes her appreciation of Mcfarland's green thumb. "Sean had an organic farm in South Dakota, and shared his challenges of growing food in such an environment," she writes of their conversations at the time when he was applying for a loan. "Humboldt County has over 100 small organic farms and they are well received … Sean showed not just his education he received in horticulture but was able to talk and show a good business sense about the cost of certain foods, wholesale, farmers markets, restaurants and I was impressed."
She expresses a hope in her letter that this episode might prompt Mcfarland to finish his horticultural degree.
As noted in her letter, Sims left her position at Redwood Capital in December 2010 due to her advanced cancer.
In addition, Mcfarland's Petrolia neighbor, Charles Soto Solo, wrote that Mcfarland "cares about his family, friends and his environment." Soto throws in some possibly court-flattering observations about the South Dakota character, generally: "To a person, there is a tangible trait of honesty, trustworthiness and intelligence."
The motion was successful. Macfarland was allowed to post bail on Aug. 21.
DOCUMENTS:
PREVIOUSLY: