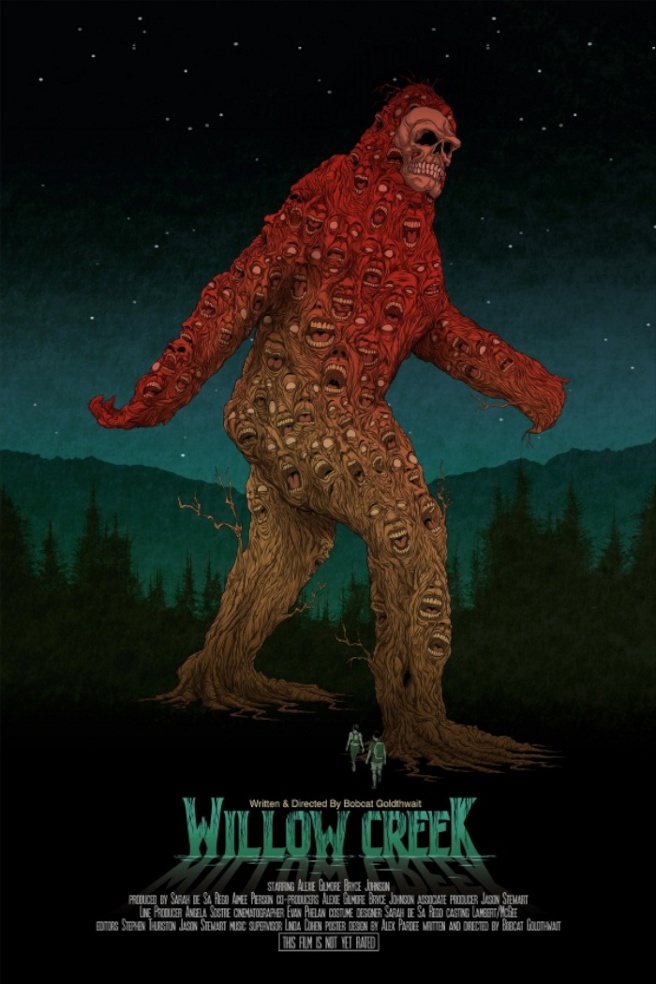 Feast your eyes on the striking movie poster above, Humboldt. Let it burn its awesome terribleness into your retinas. That ghoulish image will soon and forever more be the image that pops up anytime anyone googles "Willow Creek." Get used to it.
Standup comic-turned-acclaimed film director Bobcat Goldthwait is about to drop his latest movie, a docu-horror love letter to Bigfoot fans titled Willow Creek. If you're expecting a film that mocks cryptozoologists you're going to be disappointed —apparently, Goldthwait loves him some Bigfoot lore.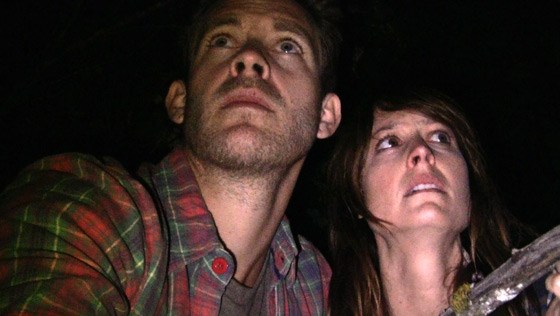 Here's a plot summary:
Jim and his girlfriend Kelly are in Willow Creek, California, to retrace the steps of Bigfoot researchers Patterson and Gimlin. Kelly is a skeptic, along for the ride to spend time with her boyfriend between acting gigs. Jim, a believer, hopes to capture footage of his own, so his camera is constantly rolling.

The small town is a mecca to the Bigfoot community; sasquatch statues guard the local businesses, murals of the missing link line the roads, and Bigfoot burgers are the town delicacy. The couple interview locals who range from skeptic to believer and from manic to completely menacing. Some of the stories they hear are of chance encounters with a gentle creature, while others are tales of mysterious eviscerations.

On the day that Jim and Kelly plan on hiking into the woods to look for proof, they are given a simple warning: 'It's not a joke. You shouldn't go there.' Despite the ominous message and Kelly's own reservations, they head deep into the forest to set up camp. The events that follow will make them wish they had simply spent the night at the Bigfoot Motel.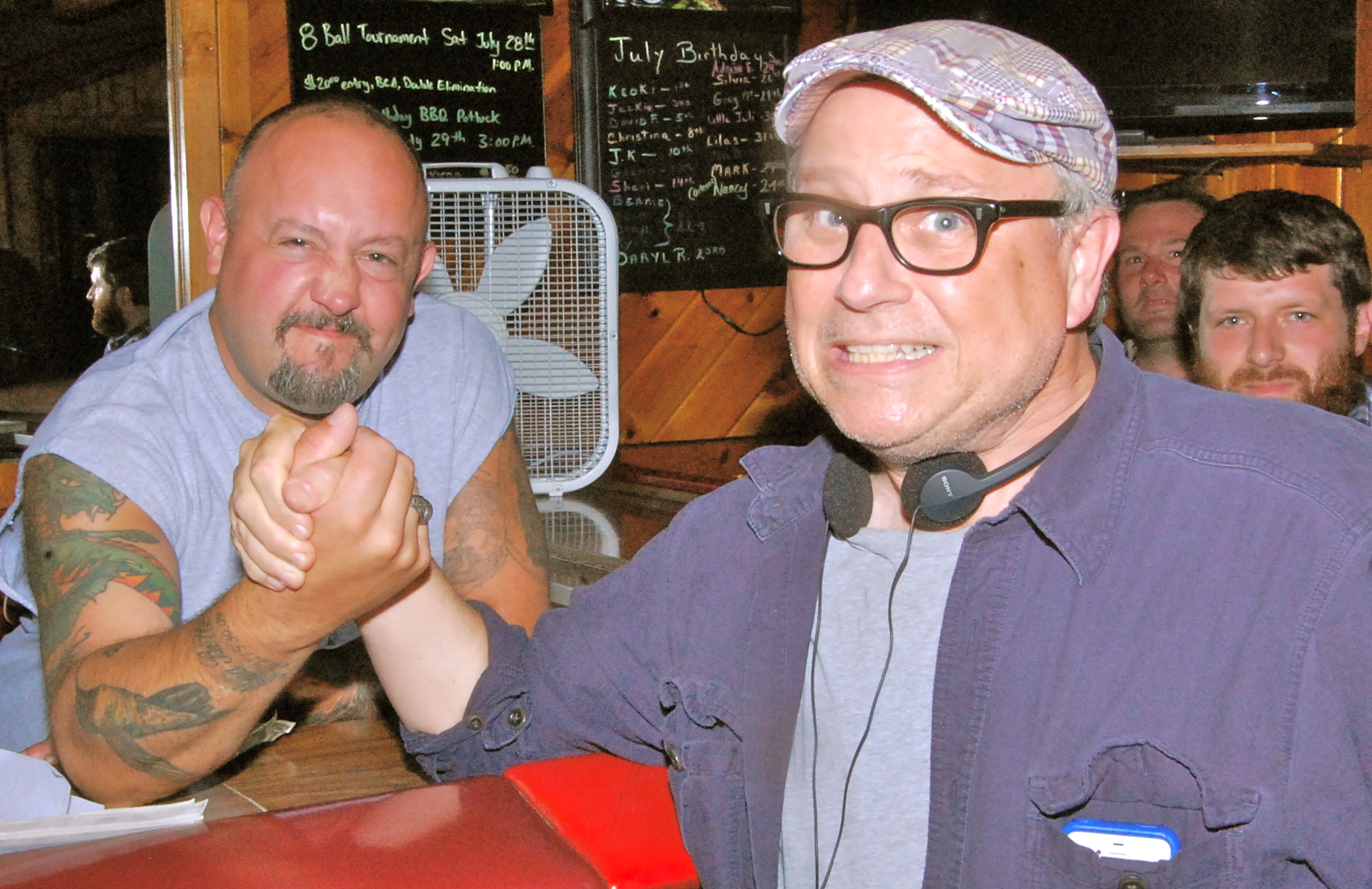 (Above: Willow Creek director Bobcat Goldthwait at The Forks in Willow Creek.)
Obviously, the local tie in is that Willow Creek the town — or more specifically a spot on the Klamath River near Orleans — was the site of the 1967 Patterson-Gimlin film, the most famous piece of big-footage ever captured. Parts of Willow Creek were shot by Goldthwait and his crew last July in the town that supplies its title. (One sequence, shot in The Forks bar, was accidentally crashed by yours truly.) WC also reportedly features a cameo by local bigfoot enthusiast and Bigfoot Books owner Steven Streufert. (Go, Steve!)
Of course you want to see this, right? Well, Willow Creek is set to have its official premiere as part of the Boston Independent Film Festival on Monday, April 29, which likely doesn't matter to any of you. But! According to the interview Goldthwait gave to The Bigfoot Report (video posted below, jump to 28:00) the film will make a trek to Humboldt for a special "believers screening" at the "Arcadia Theatre" (he means Arcata, folks) on May 31!
Holy yes! Let's all go 'squatchin'! Someone tell Bobo!