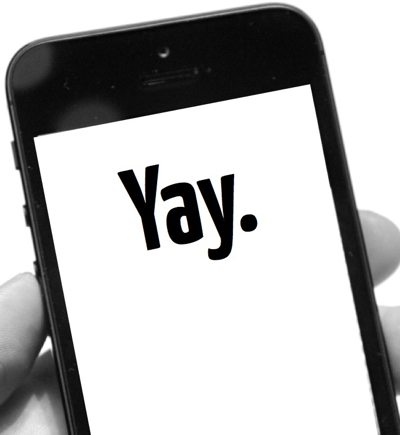 … at least we think so. If you disagree, you will let us know in the comments below, won't you?
With that, here's a few technical improvements to the LoCO we'd like to announce:
Today we are unleashing a spiffy-diffy new mobile site aimed at increasing the navigability, aesthetic appeal and functionality of the site. From our new phone-ready homepage, it is now easier to get to all the things you already love/loathe about the Lost Coast Outpost — BOOKED, the Lowdown, our most recent posts and posts from others around the county. Also, how 'bout that slider? Boss, right?
(For those of you reading this on your phone: See that "More" button up in the top right corner. That's gonna be your good friend henceforth. Treat it nice.)
Also, some improvements over on the Lowdown:
For those of you out there who have been adding your events to our site, we thank you. Keep doing that. But in order to potentially make things easier for you Facebookers, we've added a space that allows you to copy/paste the URL of your Facebook event which will then instantly add it to the Lowdown. (Make sure that event is set to "Public.") Head over to the event submission page to see this thing in action.
Also, we realize that Humboldt is just a little too full of events, concerts and fun meaning that the listings on the Lowdown, especially on weekends, can stretch on and on. So, as an olive branch to the "I have to scroll too much!" whiners we offer you the fantabulous "Dumb It Down!" button. Find it at the top of each day's listings. A simple click will reduce Lowdown listings to their essence (i.e. event/location). Need more info (i.e. description/time/price/phone/web)? Click the "Smart It Up!" button and all that gloriousness reappears.
One other note: every Lowdown event page and venue page now provides you commenting capabilities. Does an event start an hour later than we have it listed? Is the lead singer/bartender/bell hop waaaaay hot? Got beef? That is, for better or worse, what internet commenting is for.
Again, if you love/hate the new LoCO changes, find a bug or have some constructive advice, do let us know — either below or by emailing lostcoastoutpost@gmail.com. Gracias.