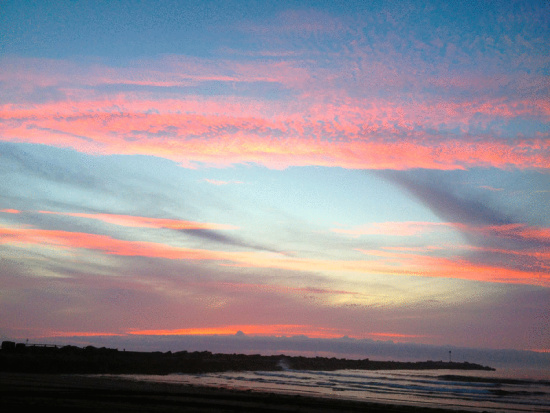 Word from the beach is Bureau of Land Management rangers are gaining a new tool in their quest to stop speed demons out at the North Jetty. No, we're not talking about the folks engaging in meth use – although Surfrider's regular beach cleanups would suggest plenty of that is going on – nor is it a case of big-wave riders breaking the shred limit.*
What we're discussing is the fact that too many people are driving too fast on the various roads leading from the BLM gate to the beach. Due to the number of complaints, the rangers are rumored to be acquiring radar guns to better enforce that 15 MPH speed limit.
So yes, the sunsets have been gorgeous and the end of the spit is a fine place for viewing them (from a safe distance from the deadly, freezing, shark-infested waves, natch) but take your time getting there.
*h/t Hank Sims