---
Two Traffic Stops on Hwy 299 in Trinity Co. Yield a Total of $117,980
---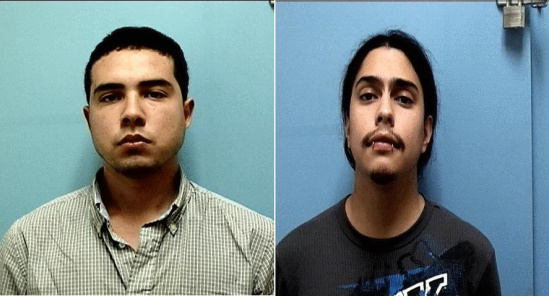 JohnJuan Gonzalez and Rafael Bravo
Trinity County law enforcement made two different traffic stops on Hwy 299—one on the 10th and one on the 11th. According to officers, after investigation, they established enough probable cause to connect money found in the possession of Juan Gonzalez (age 23) and Rafael Bravo (age 24) of Los Angeles as well as Joshua Furlong (age 32) of Montana to sale and trafficking of marijuana.
The two from Los Angeles were arrested and brought to the Trinity Co. jail. Furlong, however, was let go "with a complaint to be filed."
The CHP, as well as the Trinity Co. Narcotics Task Force and the Trinity CO. Sheriff's Office K9 Deputy helped with the incidents.
See below for Trinity Co. Press Release:
Juan Tori Gonzalez, DOB: 5/24/89, Los Angeles, CA
Rafael Bravo, DOB: 11/12/88, Los Angeles, CA
Joshua Bowen Furlong, DOB: 10/5/80, Montana

Charges:
11360(a) HS – Give/Transport/Etc marijuana over 28.5 grams
182 PC – Conspiracy to Commit Crime

On January 10 & 11, 2013 Officers including the Trinity County Narcotics Task Force, a Trinity County Sheriff's
Officer K9 Deputy and the California Highway Patrol conducted two separate traffic stops that yielded the
seizure of $117,980 of U.S. currency. Upon further investigation after the traffic stops, Officer established
enough probable cause to link the currency in their possession to marijuana trafficking and sales. Gonzalez
and Bravo were arrested and cited once they were booked into the Trinity County Jail. Furlong was released
with a complaint to be filed.

Agency's involved:
Trinity County Narcotics Task Force
Trinity County Sheriff's Office K9 Deputy
California Highway Patrol
---
SHARE →
---
---