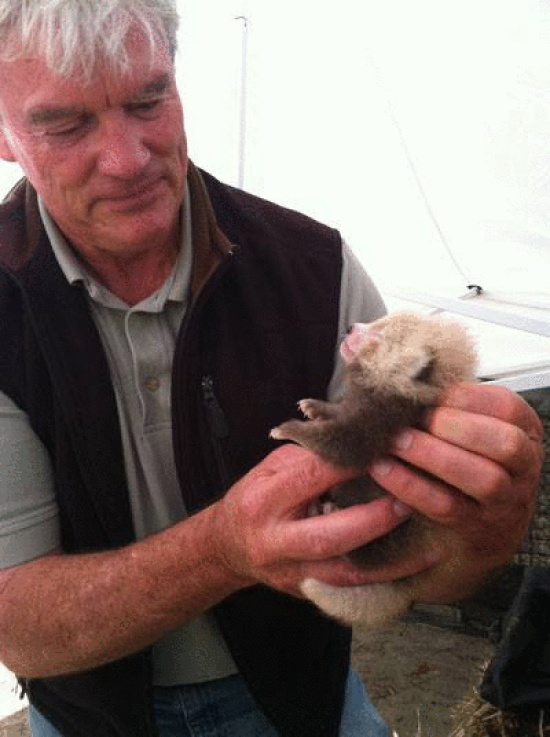 Recently, a few fortunate visitors to Eureka's Sequoia Park Zoo have seen one of its newest additions —a baby red panda born June 16th. Mother, Stella Luna, brought the little one out of the den (See photo below by Patty Andriese.) According to the zoo's Facebook site, "Red panda mothers typically move their cubs to new dens frequently during the first three months after birth."
However, not everyone will be lucky enough to see the cub in the exhibit. It will be a couple of weeks before the youngest member of the local panda family starts making forays outside by herself. Of course, as the LoCO pointed out earlier, the cub can be seen via video camera at the zoo already but nothing brings out the ahhh factor like seeing a baby for yourself.
Lucky zoo veterinarian, Dr. Kevin Silver (see photo above by Amanda Auston) got a chance to examine the little one and says that she looks healthy so, in the next few weeks, more visitors will get a chance to see the cub themselves.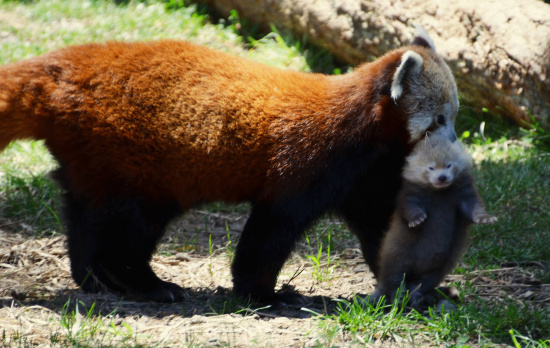 Previously: