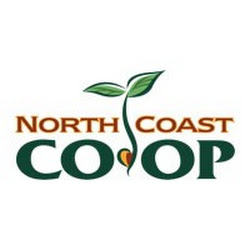 Employees of the North Coast Co-op are gearing up for what promises to be a fairly intense round of contract negotiations with management.
A recent update sent to employees by representatives of the United Food and Commercial Workers' Union, which represents most Co-op employees, characterizes the Co-op management's first contract offer this go-around as being "unlike any proposal the committee has seen before."
Specifically, the update highlights five "lowlights" in the Co-op's first offer to employees.
A new healthcare plan with increases to deductibles, co-pays and premiums, with reduced dental coverage.
An elimination of pay premiums for employees who work nights and Sundays.
A new policy on tardiness and absence, which gives management more say in determining when an employee is demonstrating a "pattern of absence."
"No increase in pay for above scale employees for the life of the agreement: effectively a decrease of 15% over the current contract."
"A 12% decrease in pay for people in wage scales over the life of the agreement, and extending the scale to 30,000 to reach the top rate, and lowering the top rate once 30,000 hours is completed."
John Frahm, a UFCW labor negotiator representing Co-op employees, told the Lost Coast Outpost that he understands that this is just a first offer, and it isn't likely to be the last one.
"Proposals are going to come and go, and no one is going to get exactly what they want," he said.
Still, he said, the union was taken aback by the depth of this first offer — especially at a time, he said, when profits are up. He confirmed that the Co-op has retained San Francisco legal giant Jackson Lewis — which specializes in representing management in labor negotiations — to represent it in negotiations. (Though there appears to be plenty of precedent: Lost Coast Communications co-owner Patrick Cleary tells us that he employed the same firm when he served as the Co-op's general manager over a decade ago, and that the Co-op has used them in almost every round of contract talks since. "Hey, labor law is very complex," Cleary told the Outpost. "If you screw up, you're screwed. The unions are pros at this. I would never negotiate a union contract without a good attorney.")
The union is going to be reaching out to Co-op members and the public with a table at the Arcata store tomorrow (Saturday, July 27) from 10 a.m. to 1 p.m. Other events will follow.
The Co-op sent the following statement in response to the Outpost's request for an interview. In an email, General Manager Kelli Reese said that she is currently unable to comment further:
The Co-op has a long-standing and positive relationship with U.F.C.W. Local 5, which represents our sales clerks, cashiers and certain other employees at our Arcata and Eureka stores. We are currently bargaining with the Union for a new collective bargaining agreement.

The Co-op and the Union have reached tentative agreements on a number of proposals and recently began discussing wages and benefits. At the last bargaining session, the Co-op made an opening wage proposal of at least a 1% wage increase each year of the proposed new three year contract, except for certain employees who are already paid above the top of the union wage scale. We emphasized to the Union this was our opening proposal and we have room for movement. However, we explained the Union's opening wage proposal of about 10% a year was neither reasonable nor sustainable.

We also explained that maintaining the current medical coverage benefits cost will increase about .46 cents per hour for a typical employee.

We expressed our hope that both the Co-op and the Union would be reasonable as we move forward with negotiations consistent with the wage increases at other companies. We remain optimistic we will be able to successfully resolve these negotiations with the Union as we have done in the past.