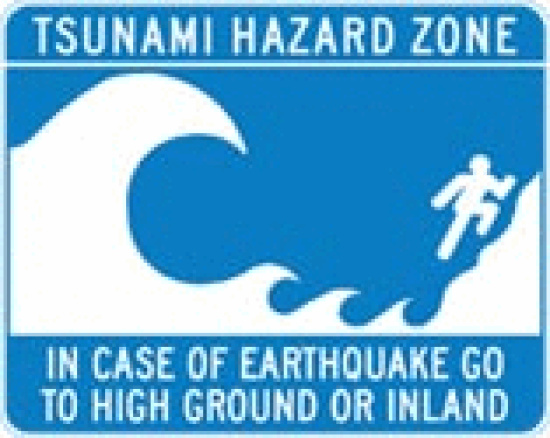 Press Release From the CHP and the Mendocino County Office of Emergency Services:
The Mendocino County Office of Emergency Services, in cooperation with the Counties of Humboldt and Del Norte, the National Weather Service, and the California Emergency Management Agency has scheduled a Tsunami Warning System Test on March 27, 2013 from 11:00 AM to 12: PM.

If you are watching television between 11:00 a.m. and 12:00 Noon on Wednesday March 27, expect to see a crawler at the bottom of the screen indicating that a tsunami warning has been issued and hear a voice indicating that it is only a test. If you don't hear the TV audio, please remember that this is only a test. If you are listening to the radio you will hear alerting tones followed by a voice announcing that the test is occurring. If you have a NOAA weather radio with the Public Alert feature the radio will automatically turn on and you will hear the same message as broadcast on radios.

If you live in or near the City of Fort Bragg or the City of Point Arena you may hear the sounding of Tsunami Sirens. The sirens, when activated, will "wail" for approximately 3 minutes. There are two sirens located in the Noyo Harbor area and one located in the Pudding Creek area of Fort Bragg. There is one siren located in Arena Cove in the City of Point Arena.

As part of the Tsunami Warning system, the Civil Air Patrol, weather permitting, will be flying along the coastlines of Mendocino, Humboldt, and Del Norte Counties testing their public address system.

The Mendocino County Office of Emergency Services will also test their emergency notification system (Reverse 911) with a public service announcement in the Fort Bragg and Point Arena areas.

If there is a real earthquake in the Pacific Ocean that has the potential to generate tsunami for our coastline the test will be canceled. For more information on how to survive an earthquake or prepare for a tsunami please visit the following website.

http://www.humboldt.edu/shakyground/

Please help us evaluate this test by following the links online or by telephone at:

www.weather.gov/eureka 707-443-6484

For questions please contact the Office of Emergency Services at (707) 463-5667 or e-mail at oes@co.mendocino.ca.us.