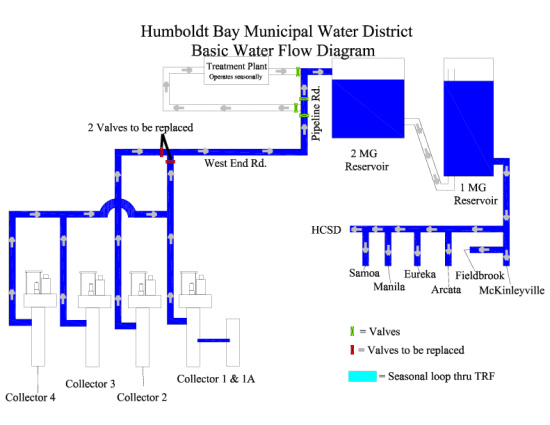 Residents in Arcata, Eureka, Blue Lake, Fieldbrook-Glendale, Humboldt Community Services District, Manila, and McKinleyville are being asked to, at the very least, not powerwash their dirigible hangars.
KHUM spoke with Carol Rische, Humboldt Bay Municipal's Water District's general manager about your NoHum water.
According to a press release from The Humboldt Bay Municipal Water District:
Due to a major valve replacement project, Humboldt Bay Municipal Water District (HBMWD) will be temporarily shutting off the water supply to their customers on Wednesday, Nov. 20, 2013.

HBMWD will coordinate with their seven Municipalities to have all water storage reservoirs completely full going into this event. With full reservoirs, water supply will be maintained to residents and businesses during the valve replacement project. However, given that HBMWD cannot supply additional water, all residents and businesses in the Humboldt Bay region are urged to conserve as much water as possible on Nov. 20. The valve replacement project is anticipated to take 14 to 16 hours to complete.
Short version: Go easy on that water tomorrow. We should be fine, but if there's, say, a large fire we're gonna need what's already in the reservoir.
Long Version: Most of NoHum's residents get their water from the Mad River. The contraption below burrows 60+ feet into the gravel beneath the river bottom and slurps your shower water up into the system.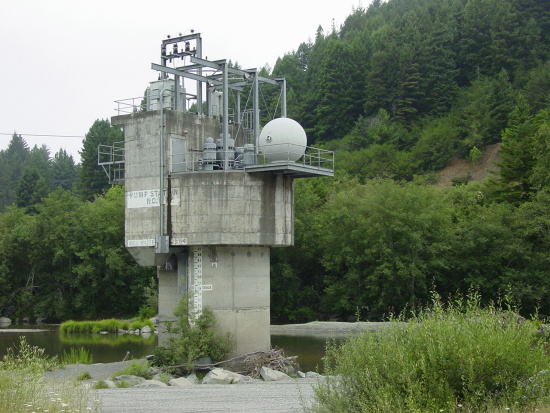 Rische told us that the system is 50 years old. They say it's working fine, but failure is inevitable without proper maintenance. Enter these massive new valves (below). The water is pumped to HBMWD's 'customers,' whom you pay for water: cities, communities, etc.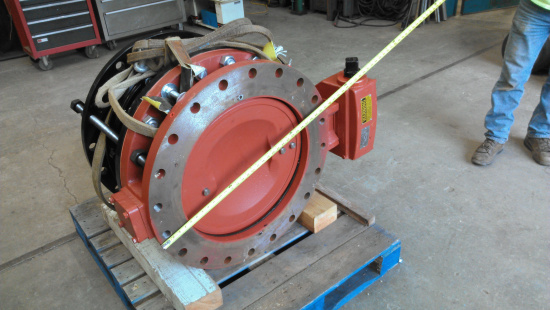 The good news is that Eureka has water for days, said Rische. "Eureka has the most reservoir capacity compared to their demand and I believe, please take it as 'I believe,' they could last four or five days if they didn't get a refill from us."
Conversely, Rische said that some communities, (e.g.: Arcata, Blue Lake, Humboldt Community Services district) aren't quite as prepared.
"They might have one or two days" before needing a refill, she said. Since they didn't build adequate reservoir capacity, those residents can feel free to out-conserve those more storage-happy cities.
Rische said tomorrow's shutoff should be fine. "We just hope no one's going to know about it and the next day it'll all be business as usual with new valves that'll last us another fifty years."
Call HBMWD at 443-5018 or your localwater district for more information. Their office is located at 828 Seventh Street in Eureka.
Previously: Let It Mellow On Wednesday