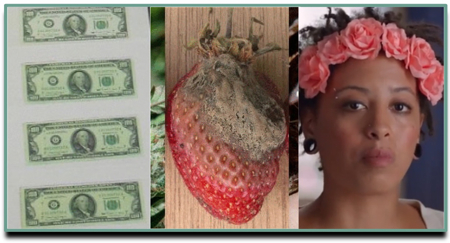 The Lost Coast Outpost's top read/clicked posts of the week Oct. 26-Nov. 1 compiled with Google analytics:
NON-CRIME:
1. BREAKING: Chiara de Blasio Does Not Go to Humboldt State
2. HELICOPTERS in Eureka: Not Violating Our Constitutional Rights
3. LoCO on the Pot: The 2013 Emerald Triangle Mold Blight
4. A Skeleton in Sneakers: One Year After
5. Bear River Casino Sweatshirts Are Big With the Teen Celebrity Set This Fall
6. Wanna Own Naan of the Above?
7. Two Makes It True: Boom Report
8. This Year's Plaza Halloween Barrier Is Up (PHOTO)
9. (UPDATING) Arcata Zombie Watch 2013
10. Humboldt's Halloween Hangover
CRIME/TRAGEDY:
1. Counterfeit Currency Creators Caught by Fortuna Police
2. Johanna Rodoni Arrested for DUI
3. Home Invasion Suspects Arrested on 299
4. Redway Assailant Leaves Three Victims in His Wake According to Witness
5. Caltrans Worker Hit by a Vehicle-Major Injuries [UPDATED]
6. CHP Dispatch Reports Woman Trapped in a Vehicle on Hwy 36 [UPDATED]
7. Fortuna Police and Humboldt County Drug Task Force Find 'Substantial Amount' of Marijuana
8. Assault in Redway—Sheriff's Dept. Releases Information
9. Fatality on Hwy 299 [UPDATED]
10. Jeffrey Lytle — Gadfly, Politician, Blog Commenter, 'Henchman of Justice' — Arrested for Assault
PREVIOUSLY: Last Week