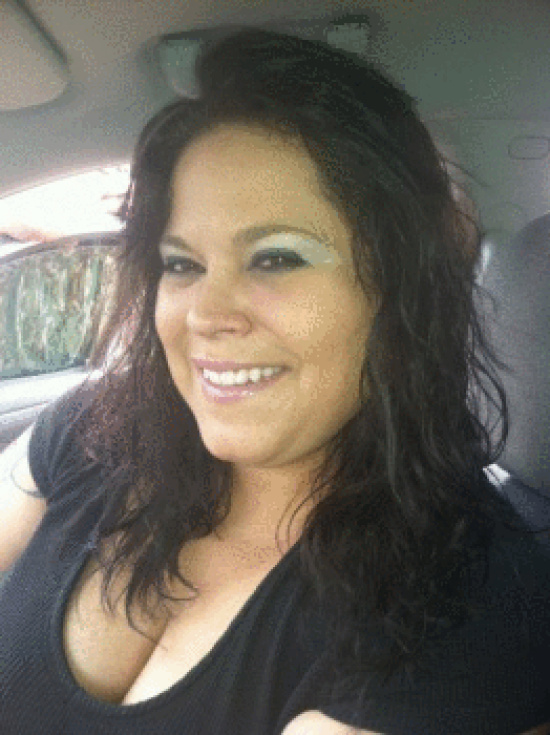 Jacqueline Zumwalt, mother of Anna Rodriquez, who was missing in the wilderness above Orleans, told the Lost Coast Outpost that she was notified today by the Humboldt County Coroner's Office that her daughter's remains have been identified by dental records.
Rodriquez's family along with others had been searching for her since she failed to turn up at the designated meeting place near Slate Creek on August 9th as expected. The Humboldt County Sheriff's Office had announced on Tuesday that possible remains had been located at a camp in that area. The remains were taken to the Coroner's Office for identification along with some documents.
Zumwalt said that the family still doesn't know exactly what happened, but, she said, "We know from the evidence we do have that she was injured for several days before she died." She said that the Coroner had notes that her daughter had left behind including one for her daughter's son, Chino. Zumwalt disclosed how that note had been placed in a bag with a dollar so that it could be sent to him by anyone who found it. Zumwalt believes that her daughter had injured her leg and was unable to hike out. She said that the notes show that Rodriquez grew increasingly delirious as time passed. The Coroner, she said, still has the notes and is working to decipher them as they were damaged by weather.
"We know that her death was a process," Zumwalt explained. "We are heartbroken to know that she went through that process. Yet, we know at the same time that she had the time and the opportunity to get right with God which was her mission."
Zumwalt reminisced about her daughter saying, "Anna…well, if you knew her, you would think she was incredibly wonderful. She was a very loving, completely spiritual." She added with a smile in her voice, "She was a colorful person. She was very brave and courageous. She was never hindered by thinking she could not accomplish something… . She would make incredible efforts to accomplish whatever was on her mind. She had absolute faith she could do it."
"The last time I talked to Anna," Zumwalt said, "she was really, really loving being out there in the canyon—talking about how beautiful it was. How peaceful it was being out there on Mother Earth. She was really happy being out there."
She added, "Everyone who searched that canyon has a little bit of awe for her. She climbed that canyon like a mountain goat. Not only without proper equipment but with heavy packs. She would keep leapfrogging her stuff til she got where she was going."
The family has said the Rodriquez was on mission to cleanse herself and Zumwalt reiterated that. "She went out there on a spirit quest. She went out there to get right with her spirit and with God. The family is comforted by our belief that she accomplished that."
Zumwalt said that her daughter struggled with bipolar disorder and self medication throughout her life. "She was always trying to live her live in a good way," described Zumwalt. "She tried more than once to find a healing retreat. They are very expensive. She needed a lot of money or good insurance. So she created her own. We tried to talk her out of it. We were very worried. But in the end we had to respect her need."
Zumwalt spoke quietly about missing her daughter and regretting her death. "She was way too young to die." Yet, she said the family was accepting of Anna's choice to go into the wilderness.
In fact, Jesse Rodriquez, Anna's brother, explained, " I'm glad that where my sister passed was in the woods not on the road. Our whole family loves the rivers and the woods. To die in the woods, trying to get right with God is an honor. I'm very proud of her."
"My sister," he said, "had a true fire in her heart, in her spirit. She wouldn't take no crap from anybody, but she was also really kind and really beautiful and would give you her last dollar… . She was like a grizzly bear. She was beautiful. She sung really well. She danced pretty good. She had a really kind heart, but she didn't take any crap."
Once, he said, "She hitchhiked barefoot From South Dakota to Oregon for six days in a snowstorm to go to a ceremony. She did that just to get to a ceremony because one of her relatives was sick."
To lose such a force of nature is hard, said Rodriquez's mother.
"Every family feels it is too soon for their loved one to die," Zumwalt said, "but, maybe it was the right time for Anna even if it wasn't the right time for us."
"I want to thank all the people that helped," Zumwalt said. "There was so many people who really helped—those that went in to search, those that stayed at base camp, those that gathered food and supplies, those all over the country that prayed. I want to express my deepest thanks to everyone that helped to find Anna… . We will have a memorial sometime in the fall."
Previously: