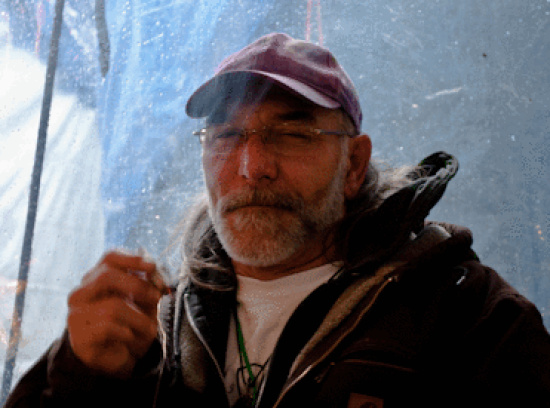 On April 3, the Emerald Triangle lost a cannabis icon. Lawrence Ringo was known for developing several strains of high CBD marijuana. CBD is a cannabinoid known to reduce pain and have anti-inflammatory properties while not producing a strong "high."
Ringo was most famous for Sour Tsunami but recently had become known for Harle-Tsu and Canna-Tsu among other high CBD, low THC strains. He also developed high THC strains
Though he had been growing marijuana since he was a boy, Ringo moved to Humboldt County in the late Seventies and concentrated on developing strains that encouraged creative energetic highs as well as assisted with the pain from a back injury he received as a boy. Eventually, testing revealed that one of his strains, Sour Tsunami, was extremely high in CBD's. Medical patients sought out his product and Ringo established the Southern Humboldt Seed Collective. With this business, he promoted good breeding techniques and organic farming.
Today on KMUD's Cannabis Consiousness from 1:30 p.m. to 3 p.m., Kerry Reynolds will be devoting the show to remembering Lawrence Ringo.
Adios, Ringo, you changed the face of marijuana growing for the better.