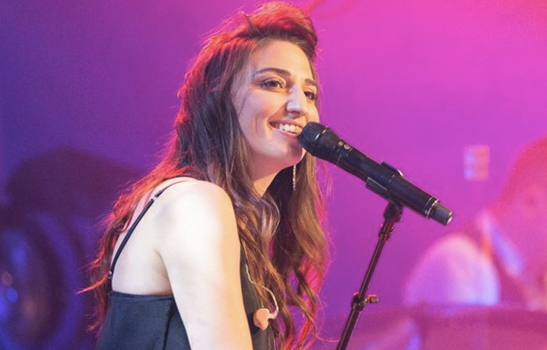 Numerous media outlets who know about this kinda thing are reporting that inspirational pop megastar and Eureka High School graduate Sara Bareilles will perform during the "In Memoriam" segment at the 66th annual Emmy Awards on Monday.
As you can imagine, Robin Williams' recent suicide will be at the forefront of peoples' minds — his longtime friend and Comic Relief partner Billy Crystal is slated to contribute to the segment as well.
If you're curious as to the nature of Bareilles' contribution to the show, this concert review from The Hollywood Reporter may shed some light. At a concert at the Greek in Los Angeles the night of Williams' death, the Humboldt County-native dedicated her song "Hercules" to the late comedian. The song comes from Bareilles' latest album The Blessed Unrest and explores her own dealings with depression.
Watch Bareilles discuss and perform "Hercules" below. The 66th annual Primetime Emmy Awards air Monday, Aug. 25 on NBC staring at 5 p.m. Humboldt time.