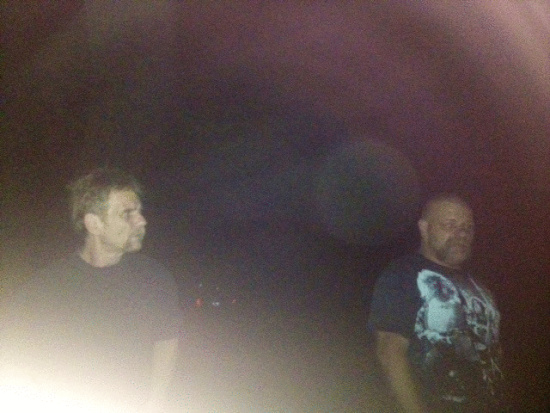 Scott Johnson and Neil Decker taken six months ago. [Photo provided Scott Johnson's long time girlfriend, Hannah James]
Thursday, the small community of Alderpoint will be gathering together to mourn the shooting deaths of two of its members this last month. According to law enforcement, Neil Decker was shot on July 18 and Scott Johnson was found dead of a gunshot wound on July 22. Matthew Brown was arrested for Decker's death a few hours after Johnson was found. Law enforcement has so far declined to name someone as responsible for Johnson's death.
According to a close friend of the family, Courtney Hall, the two victims were "best friends." Hall said that Scott Johnson had helped many in the area. "He has made a big impression on this community." And, she said, "Neil was his best friend." Hall said that Neil "was always there for [Scott's] family no matter what."
Johnson's long-time girlfriend, Hannah James, said that everyone is welcome to come to the potluck at the Alderpoint Fire Hall Thursday at 5 p.m.
Scott Johnson [Photo provided by Courtney Hall.]
PREVIOUSLY: