Humboldt Bay Fire Press Release: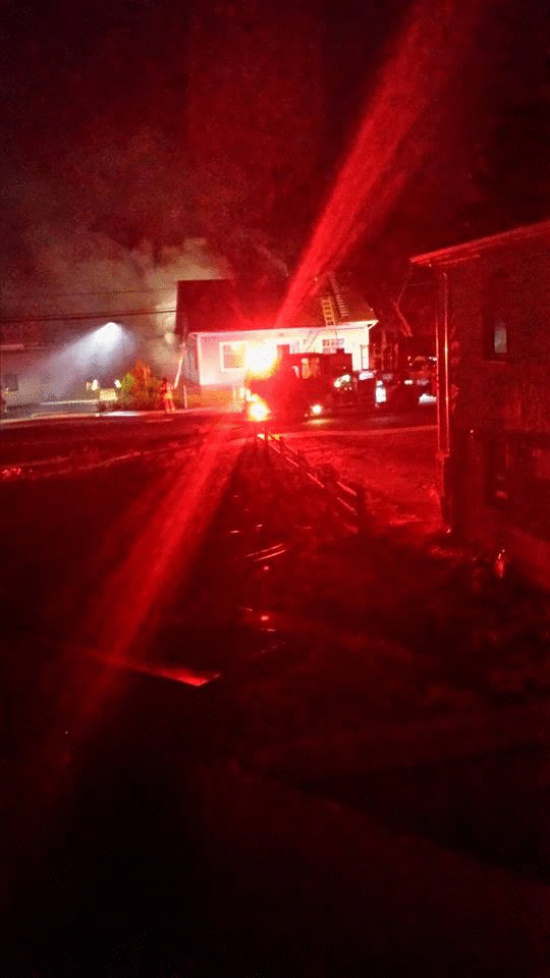 At approximately 0222 hours, units from Humboldt Bay Fire (HBF) were dispatched to a structure fire at 2186 Tydd St. HBF responded with a standard first alarm assignment of three fire engines, one ladder truck, and two Chief Officers. While enroute, the first due engine company reported smoke showing upon leaving their station.

The first arriving engine company reported a single story wood frame residential structure with heavy fire and smoke showing, with the majority of the fire to the back side of the house. Crews mounted an aggressive attack on the fire while also searching the residence for possible occupants, and ventilating the structure to release smoke and hot gasses.

Crews were able to extinguish the fire within 45 minutes of arrival. The property owner arrived on scene and advised that no one lived in the residence.

Preliminary estimates show damage of about $50,000. There were no injuries.

The fire cause is under investigation, but undetermined at this time. Given that the structure was vacant, the fire is suspicious in nature.
Photo provided by April Ness.