Bomber drops retardant on the Lodge Fire this afternoon. [Video provided by reader.]
Cal Fire has sent out an evacuation WARNING. Press Release below.
An Evacuation Warning has been issued for the area around the eastern boundary of the Lodge Fire near Camp Seabow, Bowman Ranch Rd, Peterson and Grubb Creeks as well as residences in the areas of:

- Big Bend - Grizzly Creek
- Cedar Flat - Hermitage
- Cummings / Little Red Mountain - Little Dann Creek
- Dann Valley - Tan Oak Park

An, "Evacuation Warning," means there is a potential threat to life and property in the affected areas. Individuals living in these areas should have a plan and be prepared to leave.

Please visit www.wildlandfirersg.org for information on how to prepare for an evacuation.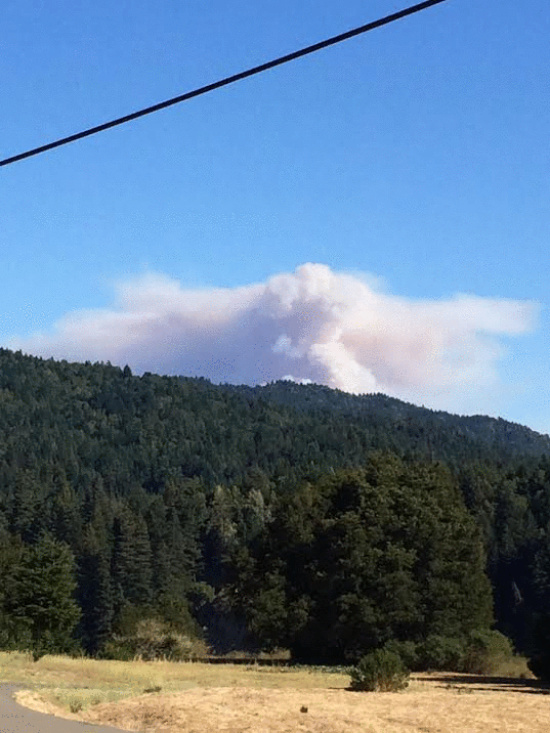 Smoke column as seen from Piercy. [Image sent in by a reader.]