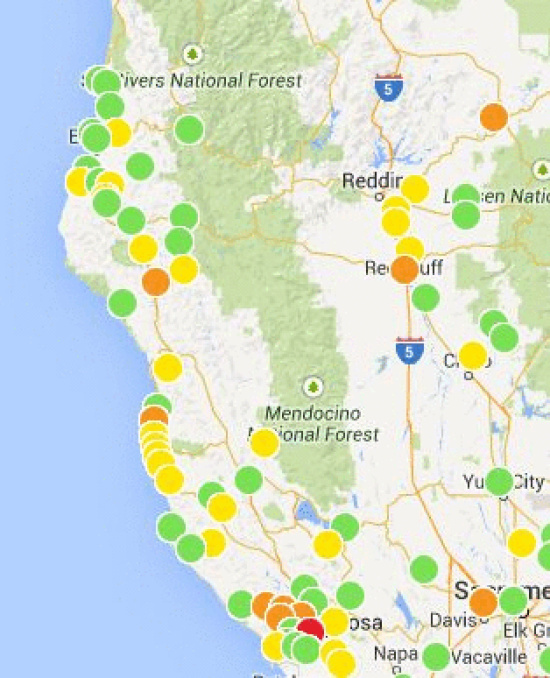 Screenshot taken about 6:45 a.m.
Power is out in several areas of Humboldt County. In fact, PG&E's outage map in Northern California looks like it was hit with a shotgun blast.
To find out about outages in your area, go here. Click on the dot in the area of the outage you are concerned about to learn more including estimated times for restoring the power. However, don't expect PG&E to get right to your outage as they are a mite busy right now.
There are too many outages to name individuall,y but two of the biggest are McKinleyville, which has about 1,800 customers without power, and Rio Dell, which has about 1,000 customers without power.