UPDATE: The next day.
# # #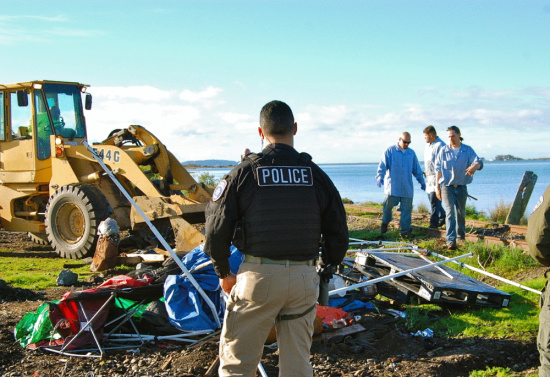 The Eureka Police Public Works Department is clearing out homeless encampments in the greenbelt by the foot of Del Norte Street today. Currently, SWAP inmate work crews as well as a few city employees are gathering debris and unclaimed belongings as the area's residents scramble to gather their possessions. Four industrial-sized dumpsters have been parked in the area and are being filled by a backhoe.
The purge comes about two weeks after LoCO reported on a shooting in the area (later determined to be accidental) and a week after subsequent related warrants were served. According to EPD investigator Neil Hubbard, who was on-hand at today's operation, residents were informed last week that this day was coming. While Hubbard doesn't think they'll be able to clear out all encampments and trash today, he said they'll work as long as they can.
"'Til the dumpsters are full," he said. "They're filling up fast."
Hubbard also noted officers made two arrests this morning, one for refusal to cooperate and another for existing warrants.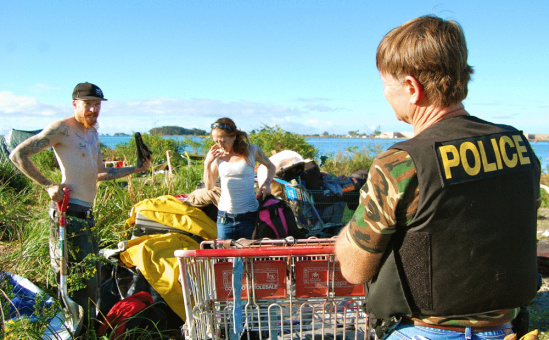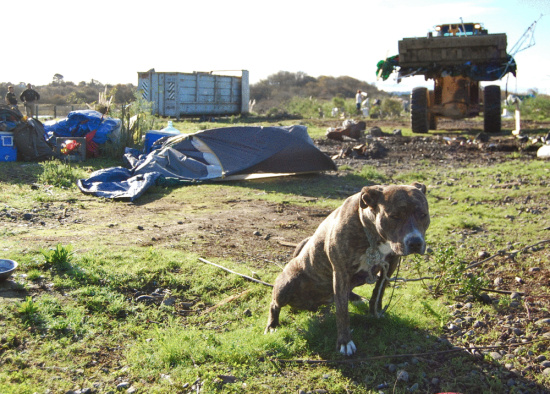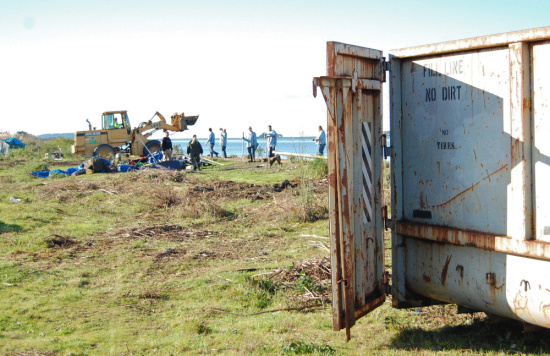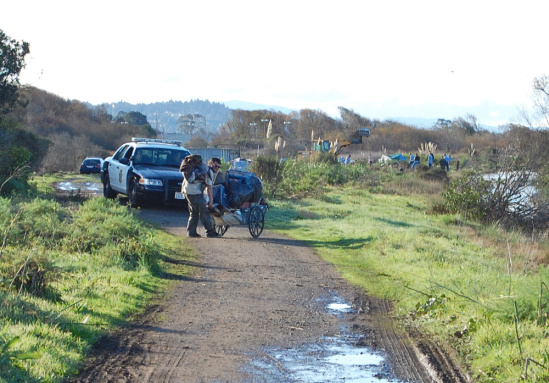 As you'd expect, residents LoCO talked to were none too pleased with today's forced move.
"Pigs picking on the homeless," said a resident wheeling a cart full of possessions down the dirt road leading out of the area. The man, who identified himself to LoCO as "Bryan Buds," said he was first trying to remove his friend's stuff out of the area and would later collect his things. Bryan was frustrated with other camp dwellers, who he saw as part of the cause for today's events.
"Just a whole bunch of dumb people fucking it up for people who don't try to get in trouble."
One couple we talked to, Gerald and Nanette, expressed hopelessness with their situation, not knowing where they'll sleep tonight.
"I don't want to be a problem," Nanette said. "I'm just out here trying to survive."
"Both of us have a job. Right now it's just part time, but we're trying," said Gerald who said he worked 17 hours this week at Pacific Choice Seafood. He's in his third week of work there processing crab.
"I'm a crab killer," he said. "I worked in Alaska for 25 years."
Nanette says it's difficult for people trying to transition back on their feet. She says the shelters are full and their aren't a lot of programs for people like her.
"If you have kids you get everything handed to you. If you're disabled, if you're crazy you get everything handed to you. If you're just down on your luck? You get luck. I just need that one helping hand and I'm not one to ask for help."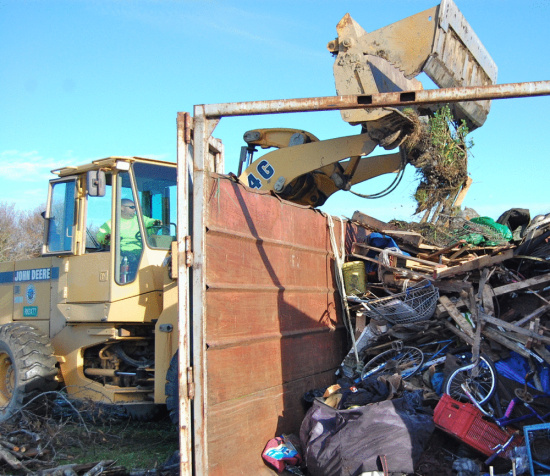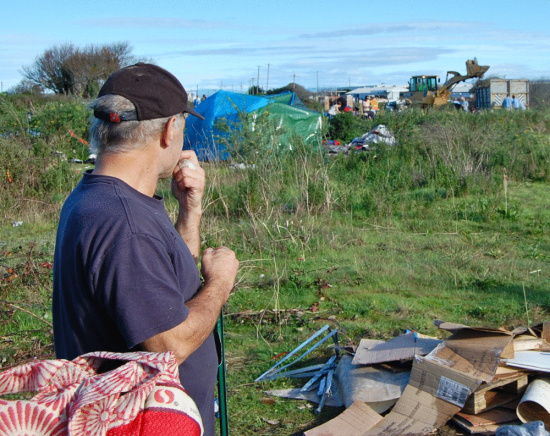 ###
CORRECTION: Though the Eureka Police Department was on hand to provide security, this cleanup was actually led by the city's Public Works Department.