Humboldt Bay Fire Department Press Release: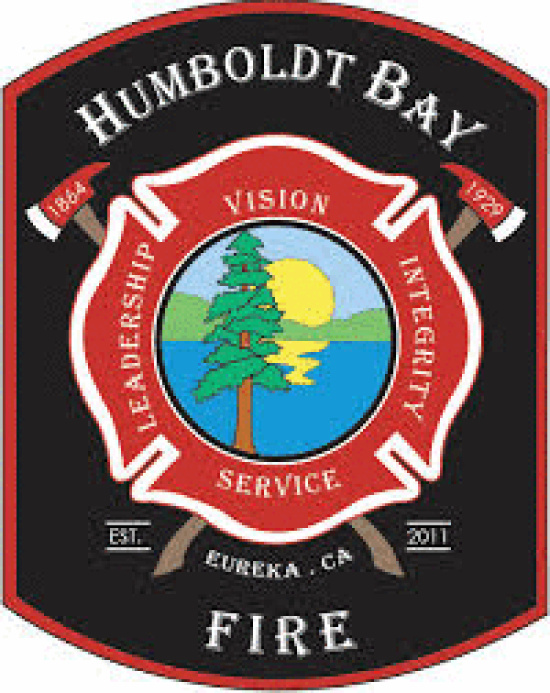 Over the weekend Humboldt Bay Fire responded to two incidents that were "close-calls" for being significant fire incidents. In both cases fire protection systems and early notification resulted in minimal or no damage in what otherwise could have been significant fires.

At 3:39 AM last Sunday one engine responded to a fire alarm activation at Healthsport On arrival the crew found significant heat in the building from a malfunctioning heater in the sauna. The heater was stuck in the on position which caused it to run continuously which eventually activated the fire alarm. The crew shut off the heater and aired out the building. The fire alarm provided early notification of the problem when the building was unoccupied late at night. Had the building not been equipped with a fire alarm the result would most likely have been a fire causing activation of the fire sprinkler system to extinguish the fire.

Rapid entry into the building was provided by a fire department "Knox Box" for the business's keys. These key boxes provide secure access to building keys for rapid fire department entry without damaging the property.

Later, at 11:25 AM on Saturday February 9th, 2014, one Truck was dispatched to a reported fire alarm sounding in an apartment at 242 Grant. On their arrival the crew found smoke in the hallway and heard a smoke alarm sounding from inside one of the apartments. The crew entered the apartment and found a sweatshirt burning on top of a floor heater. The fire was quickly extinguished with minimal damage to the floor.

The early notification provided by a neighbor prevented this from becoming a more significant fire. Had the fire occurred at night the results could have been tragic.

The fire was caused by clothing on top of a floor heater. Floor heaters are common in Eureka and Humboldt Bay Fire usually responds to several of these fires a year. The most common cause is placement of combustible materials, usually clothes or carpeting, on top of the heater. Never place anything on top of or adjacent to a floor heater.

Delayed notification of the fire department is a common contributor to large fires. Both of these fires were kept small as a result of early notification. On Grant Street the smoke alarm was noticed by a neighbor who promptly notified the fire department. At Healthsport early notification from the fire alarm system provided late night notification and response.

These incidents support the importance of fire protections systems including residential smoke alarms, fire alarm systems, fire sprinkler systems, and fire department key boxes.