To paraphrase Mark Twain, there are three kinds of lies: lies, damned lies and anonymous blog comments.
A couple of local urban blog legends are "developer controlled money buys our local elections" and "whoever spends the most wins elections." Neither could be further from the truth.
Many anonymous bloggers have an obsession with local developers. So define "local developer." Does that include someone who runs a cab company? How about a local financial firm? Insurance agent? Banker? Nurse? Rancher? Timber? Waste disposal? Recycling? Contractor? Fabricator? Grocery store? Retail store owner? Automotive? Office equipment? Medical? Pharmacy? Attorney? Liquor distributor? Music? Animal care? Public employee? Law enforcement? Union? Housewife? How about someone who's retired?
I've always said there's a fine line (a really, really fine line) between huge campaign contributions from a single contributor and a bribe. However, there's only been a handful of Humboldt County candidates over the past 10 years who have received $10,000 or more from a single source (and it's not who you think). Paul Hagen received a $10K contribution from his mother, so I wouldn't consider that potential collusion.
In a 2006 Measure T video Paul Gallegos stated, "The greatest threat to legitimate power in the United States is the influence of money… ." Which makes it sad that candidates who are associated with being "progressive" are the biggest recipients of special interest money bombs. Did the so-called progressives and former Measure T supporters denounce the big money trying to buy our local elections? No, they endorsed the candidates who took the checks. Oh yeah, I forgot. It's "Do as we say," not "Do as we do." My bad.
Here's a partial list of the $10,000+ aggregate donors from 2004-2013:
Paul Gallegos
Joan Gallegos, attorney (and his wife) – Eureka, CA: $43,700 (campaign loan)
Ester Saunoras & Richard Cogswell, Lost Coast Winery – Petrolia, CA: $32,620
Blue Lake Casino: $30,000
David Gallegos: $25,000
Jennifer Keller, attorney – Irvine, CA: $18,500
Rob and Cherie Arkley, Security National – Eureka, CA: $17,000
Jaime O'Donnell – developer, Trinidad, CA: $14,228
Bear River Casino: $10,000
Orlando Gallegos – New Mexico: $10,000
Bonnie Neely is a close second with:
Blue Lake Casino: $61,000
Bill Pierson, Pierson Building Center & Sedgefield (Bill's middle name) Properties: $52,590
Master Plan Development, Inc.

of Dana Point, CA: $10,000
And in third place is Patrick Cleary with:
Blue Lake Casino: $25,000
Bill Pierson: $15,000
Considering that Blue Lake Casino spent $94,475 in the 2010 elections alone, where was our local mainstream media writing about the "influence of money" in our local elections? If you think the Times-Standard and the North Coast Journal are in the news business, you're wrong. From their perspective, which do they think is more important: in-depth investigative journalism or selling advertising? That's an easy answer.
Here's a phone call a few days from now.
RING … RING

"Hello, Publisher? Yeah, this is Campaign Money Bomb. I understand that some blogger researched the amount of money I've given in local campaigns and wanted you to know that if I see one article in your publication, you can kiss off my advertising dollars."

"Excuse me, you've heard of Freedom of the Press?"

"Yeah and I've got freedom of my dollars. Ya understand what I've said?"

"Yes."

CLICK
If campaign finance reform is good enough for the cities of Eureka and Arcata, why not the County of Humboldt? Now would be a good time for the County of Humboldt to enact campaign finance reform with an annual cap per donor of $1,000 or $2,500. This would go a long way to curb the influence of big money polluting our local elections.
Back in 2010 we had Paul Gallegos and Allison Jackson involved in a campaign "war of ad-buy attrition" with the two candidates spending almost $400,000. Our 2014 District Attorney's election will be a grassroots, issues-oriented campaign. Through Dec. 31, 2013, Elan Firpo has raised $7,184 and Arnie Klein raised $6,020. Maggie Fleming did not file her 501s (Candidate Intention Statement) until 2014 and Allan Dollison did not begin fundraising until 2014.
Which is why our 2014 District Attorney's race is so refreshing. The DA candidates can talk about the serious issues facing Humboldt County, such as marijuana environmental damage, the grow house social pollution of our residential neighborhoods (knowing with 495 plants or less they won't be prosecuted by our current District Attorney), drug/alcohol abuse issues, people with mental illness issues, the homeless issues and the AB 109 fiasco on our local level with career criminals who are "caught & released" only to get let out and commit more crimes. These are the important issues with our 2014 District Attorney race. That and not using the DA's office for political gain.
As to the myth that whoever spends the most in our local elections wins, that money somehow buys a political office, may I remind you:
I'm naïve enough to believe that voters should decide our local elections, not cash.
# # #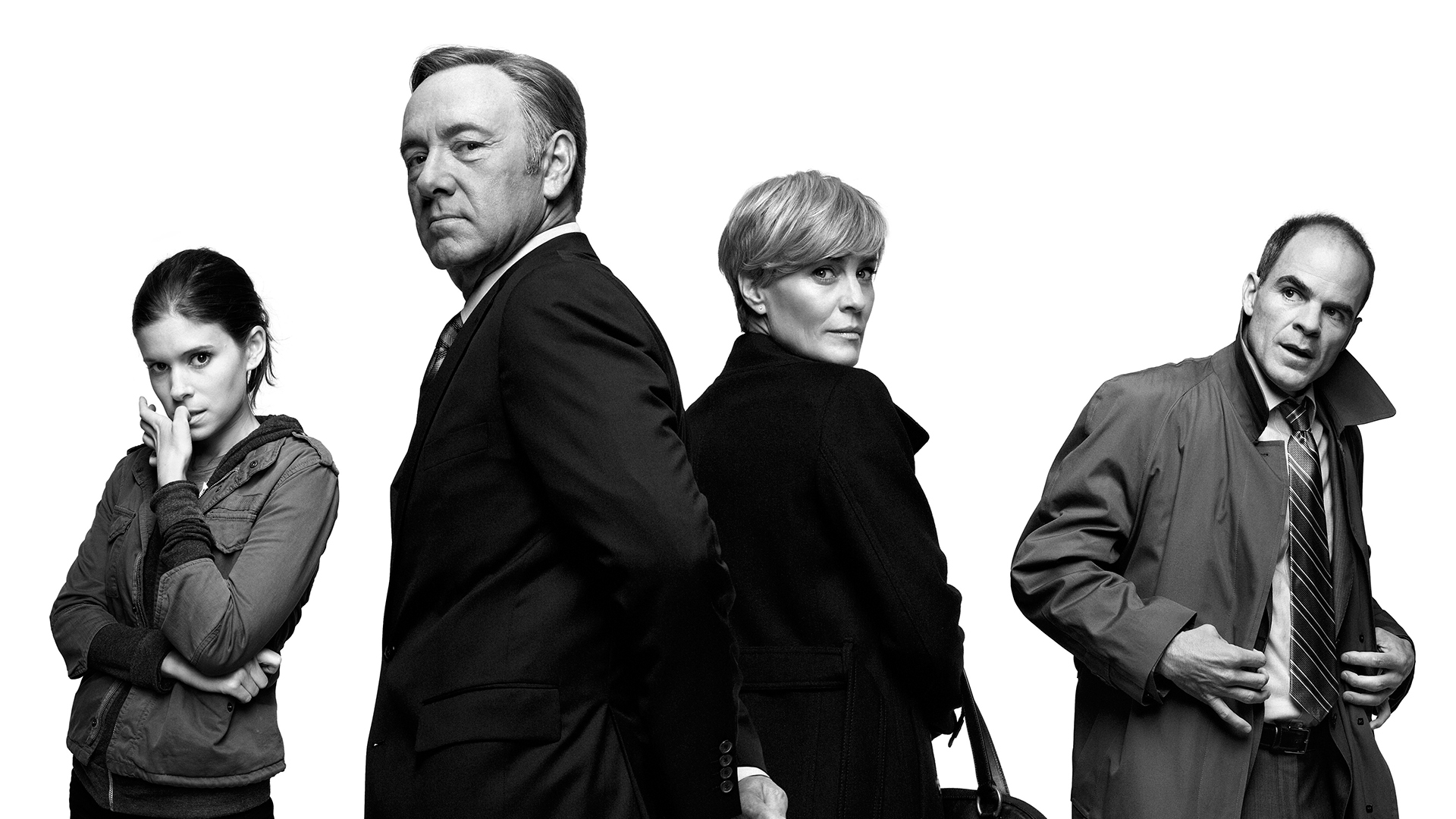 Pick of the week: Murder of a politician, death of a politician, careers destroyed, reputations ruined, sexual affairs, extortion, blackmail, bribery, fraud, lies, deceit, undue influence, back stabbing, "Et Tu, Brute?," The Illuminati, etc., etc.
Shakespeare's "Julius Caesar", Humboldt County local politics or Netflix's House of Cards? I could argue Shakespeare, however Netflix's House of Cards is in a whole different category by itself.
For those of you with Netflix streaming, I highly recommend watching all 13 episodes from season oneof House of Cards. Season two premieres this Friday (Valentine's Day), although you'd have to be a major political junkie to watch this on February 14 with your sweetheart.
Think Humboldt County politics are rough and tumble? Sure, we've experienced almost all of the above, but we haven't had the murder of a politician. Death, yes. Murder, no.