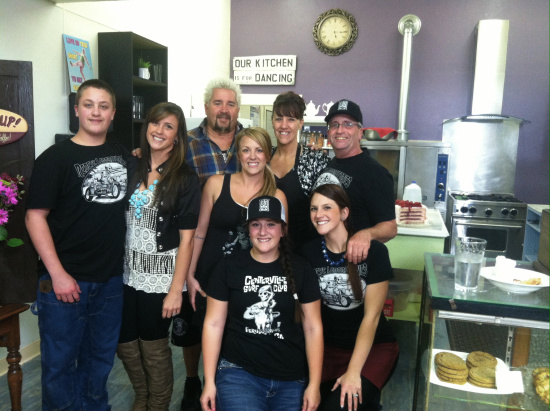 Guy Fieri and the Pichulo family gathered in Humboldt Sweets. (All photos provided by Humboldt Sweets.)
Last November, Guy Fieri, cooking superstar and Humboldt native whisked through the area filming local eateries for his food show. Consequently, Humboldt Sweets and Hotel Ivanhoe in Ferndale and Clendenen's Cider Works in Fortuna all appear on tonight's episode of Diners, Driveins, and Dives on the Food Network.
According to the daughter of the Humboldt Sweets owners, Sadie Pichulo, Guy Fieri stopped in to their business about a year ago. He tried one of her mom's molasses cookies and "loved it."
Then, in early November, the Humboldt Sweets family was asked to participate in Fieri's food show. The bakery, Sadie Pichulo said, is the first ever to be featured on the program.
"They began filming right before Thanksgiving," she explained. "Oh my gosh, it was so surreal that that was happening in our restaurant. My mom was just giggling the whole entire time."
Fieri's crew filmed the bakery/cafe in operation for about two half days. "Then they had my mom for an entire day with just her." They focused on her baking.
"My mom—Tami Pichulo the head boss lady—does all the baked goods and candy," explained Sadie. "My dad, Anthony Pichulo, he makes all the lunches."
Most of the family helps out in the bakery/cafe though. With kids, that range from age 16 to age 29, there are an assortment of assistants though Mom and Dad manage the place
"I waitress and I do dishes and I help prep food," Sadie explained. "The three of us, we make it all happen. My other sisters come in and help us when we need it. We are very family run—everyone helps."
Sadie says their part of tonight's episode focuses on "our Caramel Pecan Cinnamon Roll [and] our Ham and Cheddar Savory Scone with a side of homemade bacon gravy." Yum!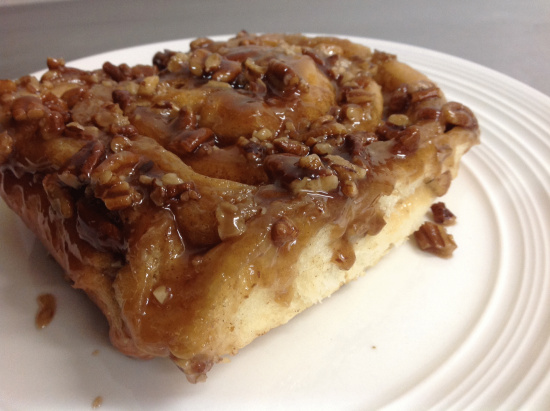 Humboldt Sweets' Caramel Pecan Cinnamon Roll.
The episode's description, however, features Lemon Squares provided by Humboldt Sweets. There is even a recipe for those who want to bake along.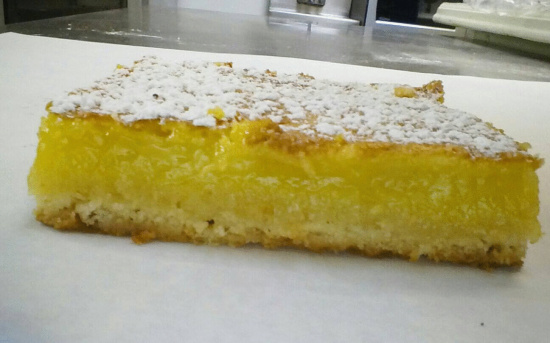 Humboldt Sweets' Lemon Squares.
Tami Pichulo was "born and raised in Alderpoint," according to her daughter and the kids have lived in Humboldt their entire lives, too. Being on T.V. is exciting for the whole family. "We're on…at 7 on the Food Network," Sadie says.
If you want to join her and the family, you can stop at the Humboldt Sweets Bakery in Ferndale and pick up some goodies to take home and polish off while watching the show.
The Clendenen's cider is featured also as is the Hotel Ivanhoe's Risotto with Italian Sausage. This could be a delicious Humboldt evening!