Wow. You'd think that while our boy Duane is off on his annual Mexican vacation in La Penita de Jaltemba he'd take a break from his coaster drawing duties, right?
You would be wrong.
Thus, in this week's special south-of-the-border-themed Flatmo'd get a scribbled glimpse at Duane's difficult life in paradise — captions provided by our kinetic hero.
# # #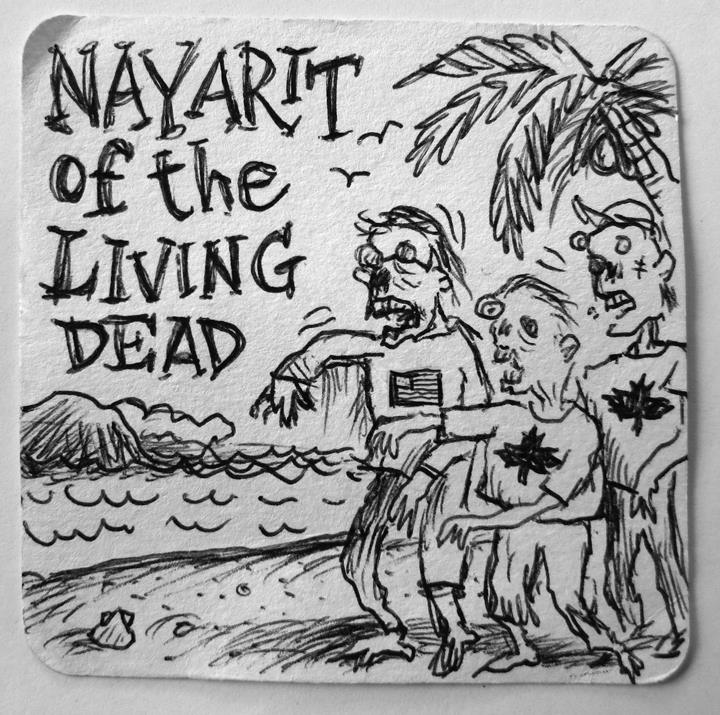 "When we get to this amazingly beautiful place in Nayarit, Mexico, we see many American and Canadians roaming the beaches and kickin' back in the fish taco and beer bars. You can be 300 pounds and walk around without your shirt on without anyone saying anything. Total bliss for some, a curse for others. It looks like this to me sometimes."
# # #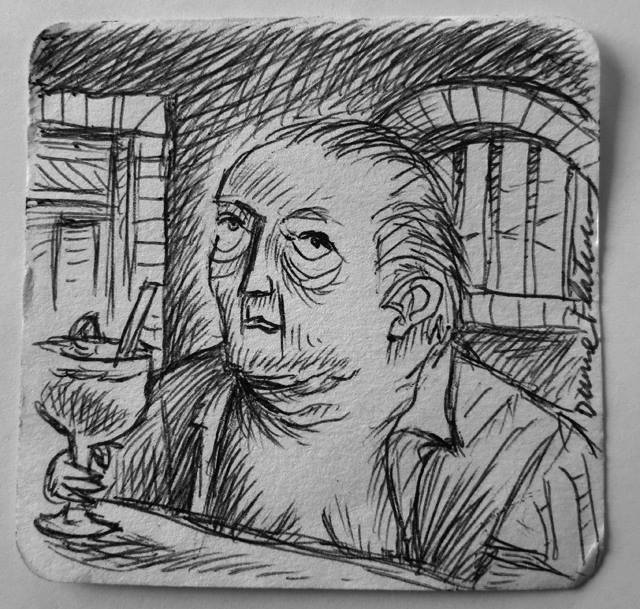 "Here's a Canadian enjoying a nice huge Margarita at one of our bars in La Penita de Jaltemba."
# # #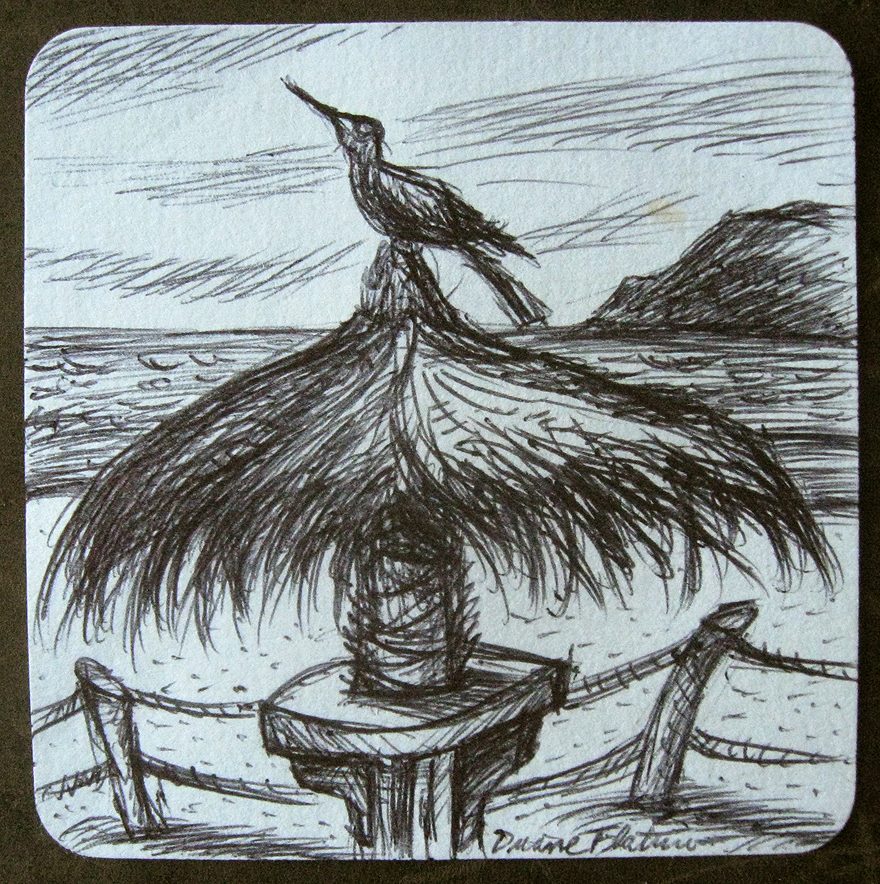 "A cacique on top of a palapa in front of Tonita's Restaurant in Guayabitos."
# # #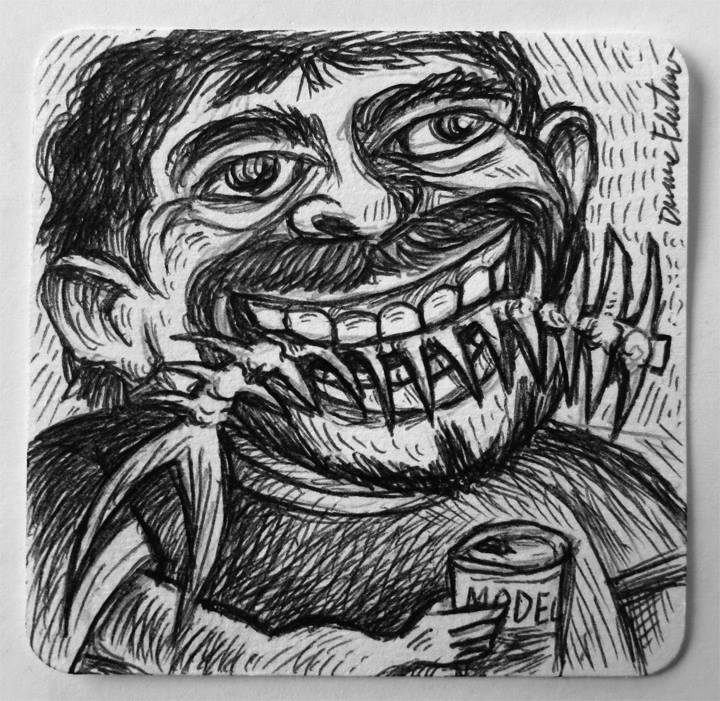 My friend Cruz eating the Dorado fish tail during our last barbecue. It's his favorite part! Cruz is a great guy. He is amazing at improvising. Here's a couple videos of Cruz in action, opening things with his teeth!
# # #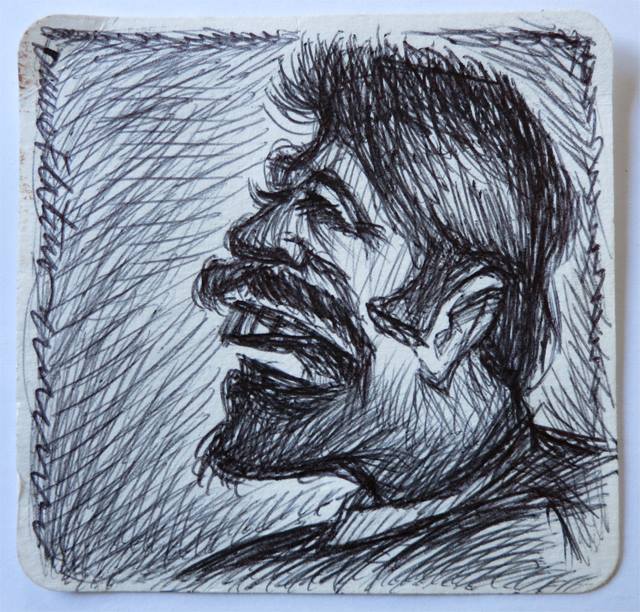 "Mexican vendor … not sure his name …"
# # #
Conclusion: Its tough being Flatmo.
PREVIOUS FLATMO'D: