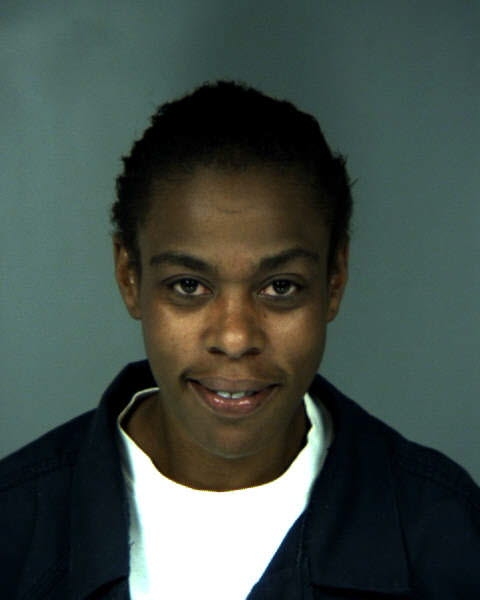 Press release from the Eureka Police Department:
On 07/03/14, at about 1:20 PM, a detective with the Eureka Police Departments Problem Oriented Policing Unit (POP) saw a vehicle driven by Robert Eric Tyson (33) southbound on Broadway at Henderson Street. The detective recognized Tyson as being a subject with a felony warrant for Parole Violations. A traffic stop of Tyson was not immediately initiated due to heavy traffic on Broadway and the fact the detective was in an unmarked car.

Tyson was followed southbound on Highway 101 to Fortuna, where two marked CHP units and an additional POP detective arrived to assist. A traffic stop was conducted on Tyson and his female passenger, Kirtisha Prudhomme (33), at Highway 101 and the Kenmar exit. Tyson was immediately taken into custody for his outstanding felony warrant.

During a search of Tyson's vehicle, POP detectives located 118.1 grams of methamphetamine, 8.7 grams of heroin and a loaded 357 magnum revolver in the glove box. Both Tyson and Prudhomme were taken into custody and transported to the Humboldt County Correctional Facility.

Robert Tyson was booked for being a Felon in Possession of a Firearm, Possession of Methamphetamine and Heroin for Sales, Transportation of Narcotics, Conspiracy, and Driving on a Suspended License. Kirtisha Prudhomme was booked for Carrying a Concealed Firearm, Possession of Methamphetamine and Heroin for Sales, and Conspiracy. Once at the jail, an additional 18.9 grams of methamphetamine was located on Prudhomme's person.

*Anyone with information concerning suspected drug activity, or other nuisances occurring in the City of Eureka is encouraged to call the Problem Oriented Policing Unit at (707) 441-4373.