UPDATE: In August 2015, a Humboldt County Superior Court judge dismissed all charges against Nicole West in connection with this case.
###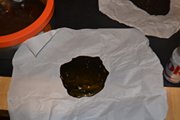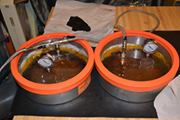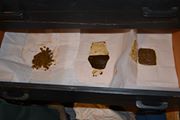 Arcata Police Department press release:
On June 18 2014 at approximately 12:00 p.m., the Arcata Police Department responded to an apartment in the 500 block of H Street to investigate a disturbance. While on scene officers located a concentrated cannabis processing operation inside the apartment and a search warrant was obtained.

4.5 pounds of concentrated cannabis and one pound of processed marijuana bud was located inside as well as evidence of sales. 35-year-old resident Michael Robert Jonson was arrested and booked on an out of county felony warrant for possession of concentrated cannabis for sales and a fresh charge for the same offense. An arrest warrant for a charge of maintaining a residence for the purposes of drugs is being sought for a second resident, 36 year old Nicole Atkin West.