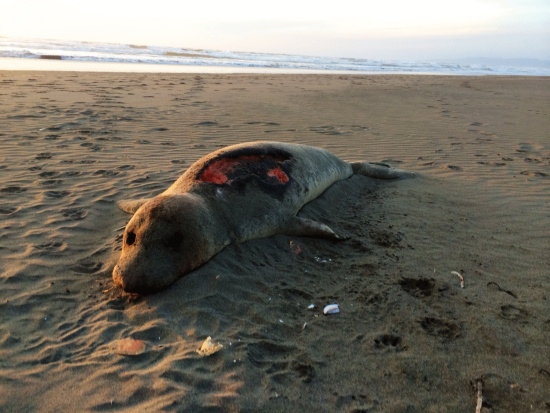 Lots of death on the coast this week.
Oregon's sea stars are suffering from the wasting disease that's been plaguing the species for months. According to a PBS news story, scientists suspect bacteria or a virus is causing the disease, but remain unsure. Because sea stars are vital to the rocky reef ecosystem, the threat of significant negative consequences along the food chain and within the ecosystem has alarmed researchers, especially because the habitats in question are healthy ones. See the PISCO map of reported wasting disease cases.
In other sad and strange news, hundreds of seal and sea lion pups are starving to death along California's northern and central coast. The San Francisco Chronicle reports that Sausalito's Marine Mammal Center has brought in a record 429 California sea lions, elephant seals, harbor seals and fur seals this year, significantly more than the 291 animals admitted by the same date last year. The previous high count for the time period was 1998's tally of 388 animals. Researchers theorize that changing fish stocks or toxic algae blooms might be to blame, but don't know for sure.
Our closer-to-home Northcoast Marine Mammal Center overflows with seal and sea lion pups in need of food. From the NMMC's Facebook page:
Our patients are now going through a whopping 150 pounds of fish per day! With our sponsors/fans' generous donations, we were able to buy two tons of herring last month, but with all the starving pups coming in, we're already down to just a few weeks of it left. Please consider helping to feed/sponsor one of our patients today and help to ensure they get a second chance at life!
Not all the center's patients arrive starving. In one case, an elephant seal who didn't survive was found to have a stomach full of plastics. The harm done to marine life by plastic bags, bottles, etc., is one of the main reasons Sen. Alex Padilla (D-Los Angeles) introduced another statewide plastic bag ban bill in January. The San Francisco Chronicle reports the plastic industry, which has so far successfully kept prior attempts at banning plastic checkout bags from passing) is about to take a serious swing at Padilla.
We in Humboldt can help prevent contributing to the problem by encouraging our elected representatives to support Padilla's bill and by enacting our own bans on single-use plastic bags and bottles. Anyone who has spent time cleaning up the beach, bay and rivers around here knows what a scourge they are (along with cigarette butts).
On the upside, after being declared extinct in the 1880s, elephant seals have rebounded magnificently.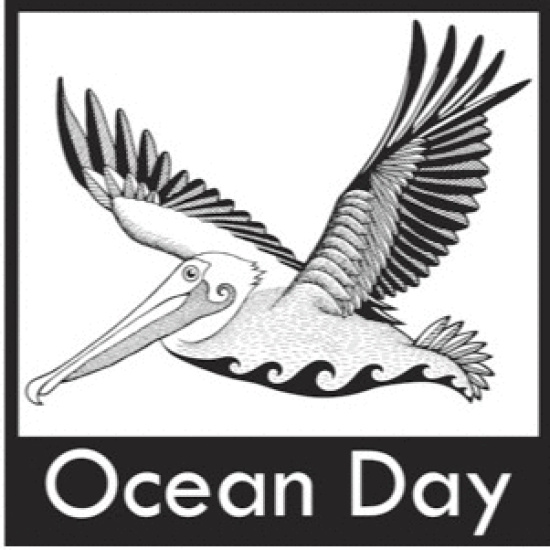 On a wholly positive note, Redwood Coast Montessori and Friends of the Dunes invite everyone to come celebrate the sea at Ocean Discovery Night at the Manila Community Center, Thursday, May 15 from 5 to 7 p.m. This free family event features hands-on activities, artwork, music, videos and performances by Redwood Coast Montessori students, plus the official unveiling of the school's native plant garden. Bonus: Bring a T-shirt to screen print with Steven Vander Meer's gorgeous Ocean Day image.
Tune into Coastal Currents (khum.com/KHUM 104.7 FM) today at noon for discussion on all these matters and more.
Jennifer Savage is the Northcoast Environmental Center's Coastal Programs Director and serves as Humboldt Surfrider's Chairperson.