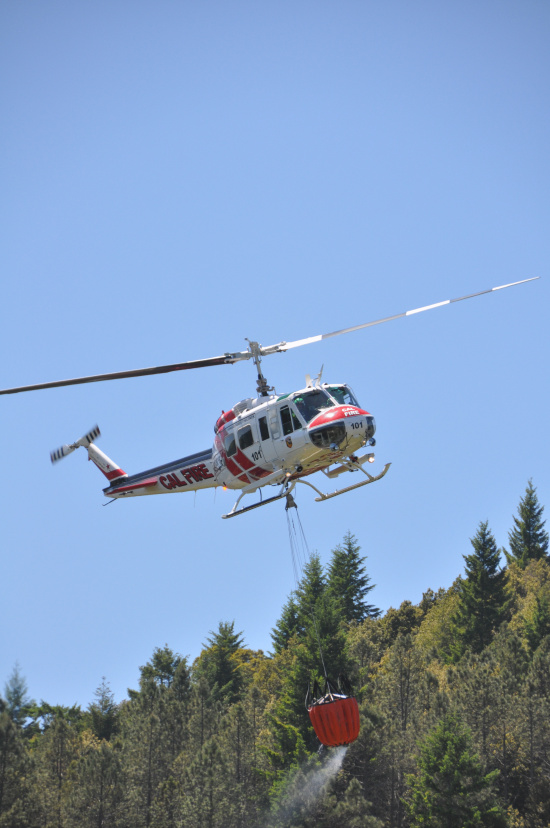 A fire which started in a small outbuilding in the Hacker Creek watershed destroyed the building and burnt around a half acre of vegetation today. The blaze, which according to witnesses also destroyed a water tank and a generator, was reported a little before 1 p.m. today. Cal Fire responded quickly sending a spotter plane, a helicopter, multiple vehicles and two inmate crews. Salmon Creek Volunteer Fire Department was also on scene to fight the blaze.
The Cal Fire helicopter was able to draw water from a nearby pond to protect the wildlands and a nearby home. The flames were slowed by green grass and a large rocky outcropping known as Goat Rock.
By 2:30 p.m. the inmate crews were mopping up. Thanks to all those who came out to protect the home and the wildlands.