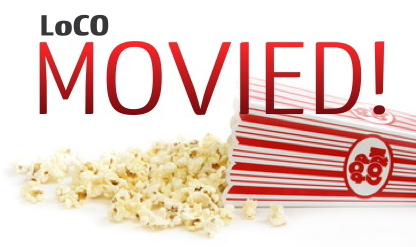 [MOVIED is LoCO's weekly heads up of which films are opening in Humboldt. While more populated, movie theater-rich areas can always rightfully assume they will get any and every slice of Hollywood they've seen advertised the weekend it opens, we aren't always so lucky. For Humboldt's movie-lovin' masses that have endured the oppression of living under the Coming Attractions Theatres regime, we aim to inform you of which flicks you're getting (and which you ain't).]
Here are the new movies Humboldt is allowed to see beginning Friday, May 16. Remember, local movie listings for any given day are included at the bottom of the Lowdown:
# # #
Humboldt CAN See Million Dollar Arm: There is only one film opening nationwide this weekend that features a native Eurekan and this is it. Disney's latest based-on-a-true-story, feel-good sports flick stars Mad Men's Jon Hamm as a sports agent who searches for raw baseball talent in Mumbai. Yeah, yeah, yeah, you know that. The reason Humboldt should care is because Cincinnati Bengal and Eureka High Graduate Rey Maualuga has a small part in the film playing essentially himself. You can even spot him in the trailer below (which might be enough for you).
Rotten Tomatoes: 59%; Metacritic: 56
# # #
Humboldt CAN See Godzilla: As far as reboots go (and we've had some head slappers) this actually looks pretty OK. Summer blockbuster season starts now.
Rotten Tomatoes: 72%; Metacritic: 62
# # #
Humboldt CANNOT See The Immigrant: This week's pick for "CATheatres Snub of the Week," is this period piece about a Polish immigrant whose hopes of pursuing the American dream in New York City don't exactly pan out.
Maybe next week.
Rotten Tomatoes: 82%; Metacritic: 73