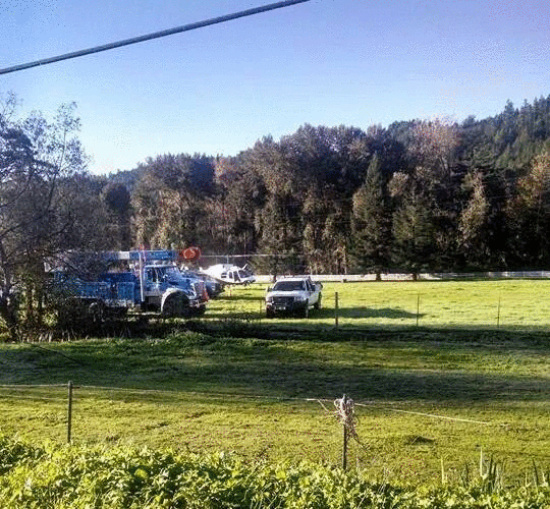 A Carlotta resident asks us:
Hey loco what the heck is going on in Carlotta. PG and E helicopter and like 12 trucks and thirty guys working on the gas pipeline… Is there a leak? Is it gonna blow? Are we in danger???
No, it turns out! PG&E spokesperson Brittany McKannay tells the Outpost the the boys in powder blue are not working on the gas main, but rather on the big 60kv power lines that bring us electricity from the Valley.
McKannay said that they've been looking at the line all this week, looking for trouble spots before the winter storms, and will still be around the Highway 36 area until Friday, though in smaller numbers. The helicopter is for hauling people/gear to some of the remoter corners of the line.