UPDATE, 10/2: Press release from the Hoopa Valley Tribe:
Stanley Leon Ferris Sr., who was reported missing yesterday, has been located in Hoopa. A search and rescue team was pulled together on Wednesday morning and searchers located Ferris early Thursday morning. He was deceased.

The Humboldt County Coroner's Office has been called in to identify the body.

Further information will be released as it becomes available. Our prayers and deepest condolences go out to the family and friends of Mr. Ferris. The Hoopa Valley Tribal Council meeting scheduled for tonight has been postponed until Friday, October 3, at 5:30 pm.
# # #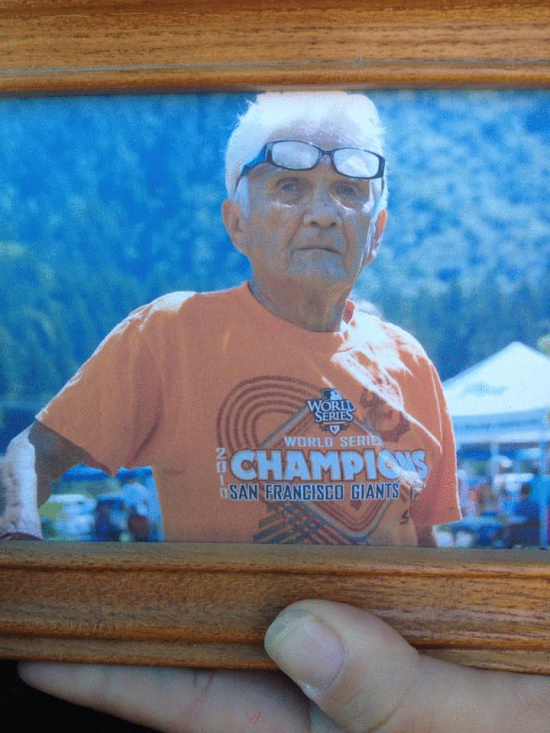 Original Post: Allie Hostler of the Two Rivers Tribune sends along the following alert from the Hoopa area:
Search and rescue crews are looking for 79-year-old Hoopa man Stanley Ferris, who was last seen late Tuesday night (September 30). Stanley is a 5 foot 2 inches tall, small-built man with grey hair and hazel/blue eyes. Ferris generally stays home, but was discovered missing early this morning when checked on by family.

There is currently a California Highway Patrol helicopter searching for Ferris along with Tribal Civilian Community Corps (TCCC) on foot, Hoopa Volunteer firefighters, Hoopa Human Services staff and citizen volunteers. The search will be ongoing until Ferris is located. If you have any information about his whereabouts, please contact Hoopa Valley Tribal Police at (530) 625-4202.
Hostler adds that Ferris' family is offering a reward for information leading to his whereabouts.