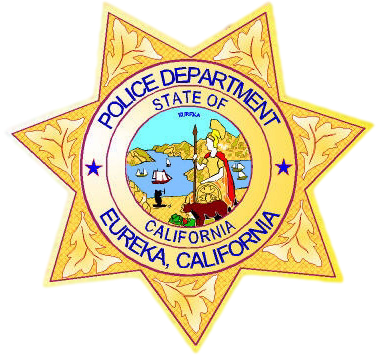 Numerous people contacted the Lost Coast Outpost yesterday about a man pointing what appeared to be a pistol at cars and passers-by on Fifth Street, near Myrtle.
This happened at around 9 a.m. – two and a half hours before Eureka Police Department Chief Andy Mills' press conference on the death of Tommy McClain, who, it turns out, was carrying a BB gun replica of a real weapon at the time of his confrontation with police.
This morning, the EPD's Brittany Powell filled the Outpost in on the scary-sounding situation on Fifth Street yesterday morning.
At 9:06 a.m., police received a report of a man brandishing a pistol at the corner of Fifth and P, near Pacific Outfitters. Officers arrived to find that the man had moved down to Myrtle Avenue. They ordered him to drop the weapon and he immediately complied, Powell said.
The suspect was detained, and officers discovered that the weapon was, in fact, a toy – a black plastic toy gun resembling an Uzi machine pistol. They searched the suspect's backpack and found a fixed-blade butcher knife, some marijuana and drug paraphernalia.
Shannon Lee Stone, age 44 of Eureka, was taken into custody on charges of carrying a concealed dirk or dagger.
Mills referenced the incident in his opening remarks at the Tommy McClain press conference. Here's the clip: