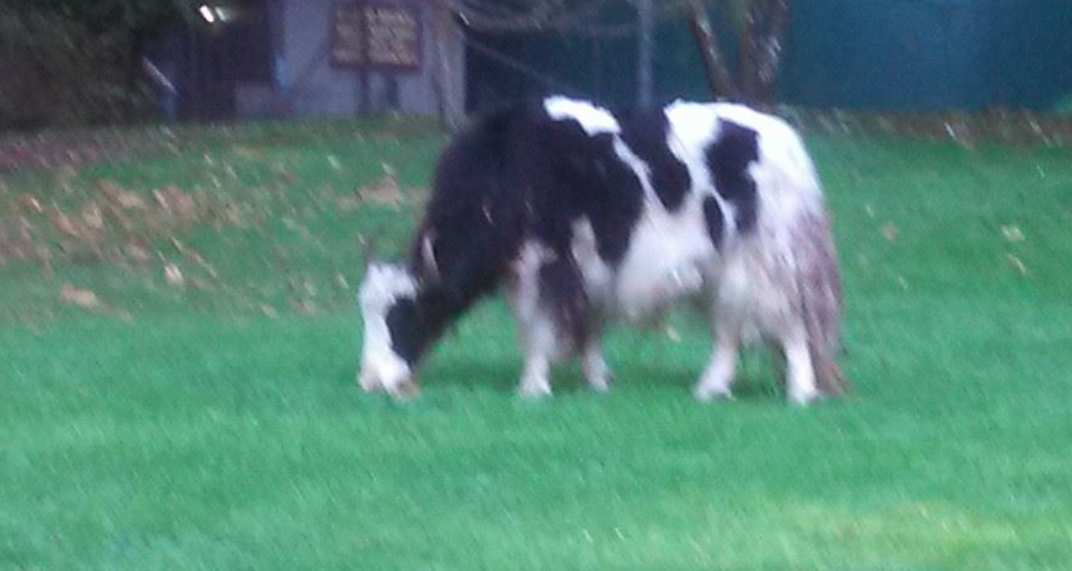 (Photos courtesy of LoCO superfriend Christopher Murrietta)
Arcata Police Department press release:
On 10/11/14 at about 2:05 PM, APD received a phone call about a loose yak on the 700 block of Fickle Hill Rd. Officers responded and found a yak roaming free. The yak was skittish and would not allow officers near it. Officers kept an eye on the yak and provided traffic control as the yak made its way to Redwood Park.

APD dispatch contacted Miranda's Rescue for assistance. Miranda's Rescue responded and was able to safely corral the yak in the meadow area of Redwood Park. The yak was taken by Miranda's Rescue until an owner can be identified.

The Arcata Police Department would like to thank Miranda's Rescue for their quick response and assistance.