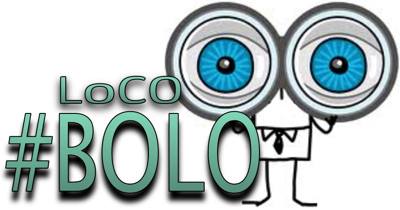 Here's the latest post in LoCO's "Be On the Lookout" series, where we highlight stolen items and ask you to help by reporting any sighting to the appropriate law enforcement agency.
# # #
Today, LoCO features a very special edition of #LoCOBOLo! We'll let Caltrans explain their loss in the press release nice note they sent us below:
Caltrans is asking for Humboldt's help in locating three MioVision Scout cameras that were taken from survey sites near Orick and Orleans. The combined cost of these three cameras is approximately $21,000 in taxpayer dollars. The function of these cameras is to collect data for vehicle and pedestrian traffic surveys; they'd serve no purpose to whoever took them. All video footage the cameras record has to be uploaded to MioVision servers to be processed, so whoever's in possession of this stolen property is holding some really nice, expensive paperweights.

Caltrans uses the data the cameras collect to secure funding to implement projects like the new Crescent City pedestrian beacon that ultimately make our communities safer and easier to get around in. Without the data these cameras provide, Humboldt's future improvement projects get pushed further down the list of projects that government partners (such as the California Transportation Commission and the Federal Highway Administration) will fund, meaning that money goes to places like the Bay Area.

One camera went missing in Orick about a month ago; after that happened, Caltrans purchased some high-tensile chain that can't be cut with bolt cutters. The cameras were chained and locked to their posts, but some clever miscreant out there Houdini'd them anyway; the chains and locks were still there, but the cameras were gone.

Given that these cameras serve no purpose to anyone but Caltrans, these thefts are ultimately pointless, and only serve to delay projects that would benefit our communities.

We need your help, Humboldt!
If you have seen the equipment, please call the Humboldt County Sheriff's Office at 445-7251.