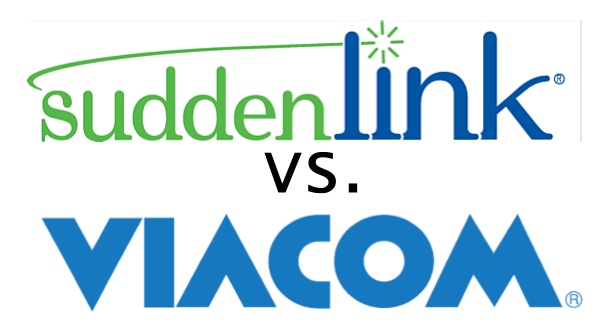 If you live in Humboldt and you are simultaneously 1) a fan of The Daily Show and 2) a Suddenlink cable/internet subscriber, your morning was deprived of one of its (likely many) comforts.
Yesterday at midnight, media giant Viacom blocked Suddenlink customers from access to various online properties. For example, if you are a Suddenlink customer and you attempt to watch last night's full episode of The Daily Show (with guest Lena Dunham!), you will be met with the following visual nuh-uh: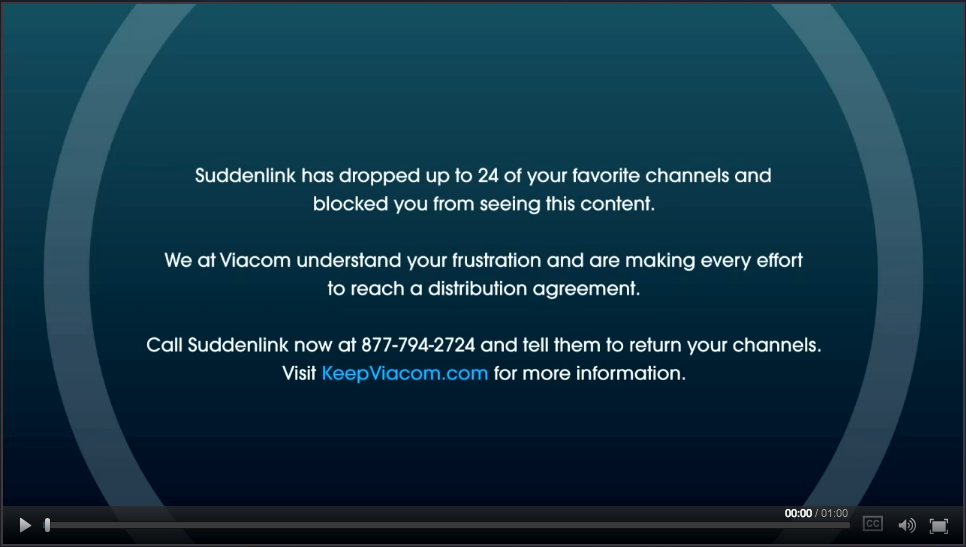 Now, of course, you can still watch the individual clips from the show, but who wants to click that much? You'll note that the graphic claims that Suddenlink has blocked us from Jon Stewart's dry wit. As far as LoCO can tell though, that is not the case since the message displayed is pro-Viacom. Media giants are tricky.
The move by Viacom is a response to Suddenlink's decision to drop 24 of its networks — including Comedy Central, MTV and Nickelodeon — from their cable lineup after the two companies could not reach an agreement on a new contract. As such, full episodes of shows on Comedy Central at CC.com, MTV at MTV.com, and Nickelodeon at Nick.com are currently blocked to Suddenlink subscribers.
These things happen. Viacom has historically yanked shows off the internet when deals could not be reached — most recently in 2012 during a battle with DirecTV.
Both sides are attempting to put their side of the story out into the world. Suddenlink has set up an informational site, SuddenlinkOnYourSide.com, where the company claims "Viacom rejected every offer Suddenlink made" while attempting to boost its credibility as good negotiators by noting that they'd recently been successful in reaching similar new agreements with AMC, Fox, Disney and others.
The site also features a video message to customers that announces new channels to replace those dropped, among them FXX, Glenn Beck's The Blaze and Oprah Winfrey's OWN. Watch below:
Conversely, Viacom is appealing to Suddenlink customers — via its own saber-rattling informational site keepviacom.com — to call their cable provider and demand their channels back. Viacom doesn't skimp on rhetoric, claiming "Suddenlink is not on your side" and even throwing in the following dig:
Are you really all that surprised? Dropped channels, bill increases, unreliable products and poor customer service have become standard course of business for Suddenlink.

Enough already!
Ouch! Here's Suddenlink's video plea:
Will Viacom's channels ever return to Suddenlink subscribers? That remains unclear, but for further reading check out this Time Magazine piece on the kerfuffle titled "This Small Cable Operator May Help Unravel the Pay TV Industry." In it, business writer Victor Luckerson suggests that this might be key moment in the battle for the right to own your eyeballs.
"The Suddenlink decision could inspire other small and mid-size operators, already being squeezed by subscriber declines, to refuse carriage fee increases from media giants," Luckerson writes.
In other news, it's really sunny out in Humboldt today.