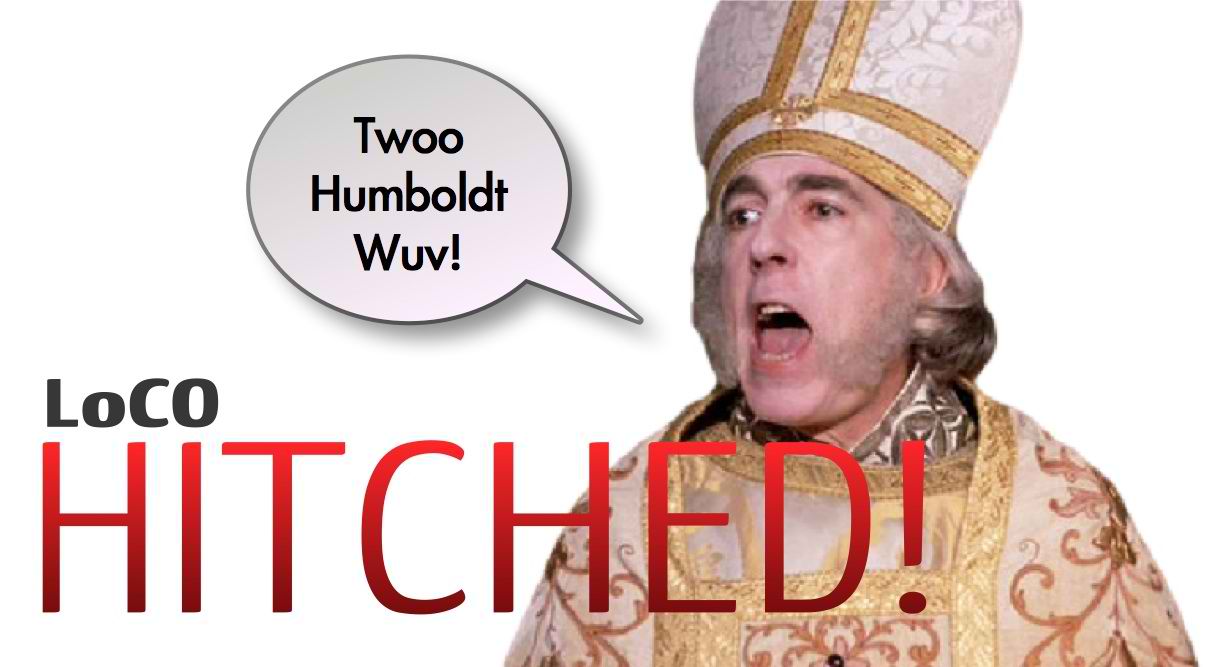 Welcome to HITCHED, your Lost Coast Outpost's listing of love-loving locals produced in conjunction with the romantic crew at the Humboldt County Clerk/Recorder's office!
Do you love love? Then you love HITCHED! Hooray!
Perhaps the most important HITCHED feature comes after the list of people you might know. That is where LoCOpicks out the official wedding song for this week's batch of optimists. We're not saying you have to use our selection, but couples who have opted not to, well, they are all divorced now. Here we go!
# # #
Public Marriage Licences issued between 9/24 and 9/30:
Cameron G. Wolf and Keely A. Figroid-Colbert
Adam E. Rose and Sara L. Wendt
Jennifer M. Craig and Jason M. Trosin
Kathryn M. Pound and David M. Campbell
Walter A. Palacios and Jennifer Garcia
Kristian O. Josang and Abigail L. Hammond
Tommy A. Horton and Melissa M. Ables
Christopher K. Robertson and Katherine C. Radecki
Logan Z. Orsini and Hope A. Topping
Erik M. Shealor and Shelley A. Campbell
THIS WEEK'S SAPPY HITCHED LOVE SONG: