UPDATE 2:40 p.m.: Readers have sent in more photos of the Benbow raids. Reportedly two gardens have been hit.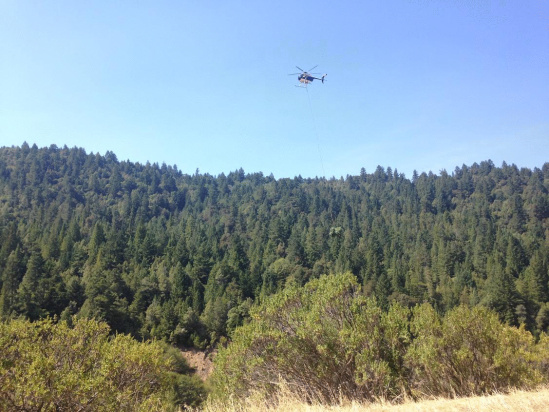 Literally dope on a rope.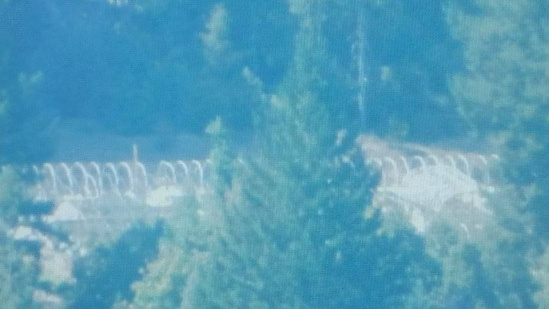 Ribcage of the giant greenhouseasaurus.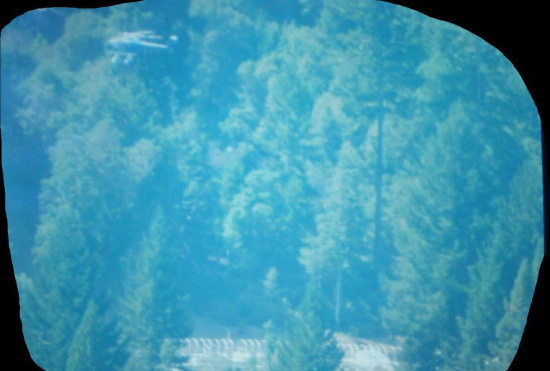 Helicopter scavenging the weedy bones of a greenhouseasaurus.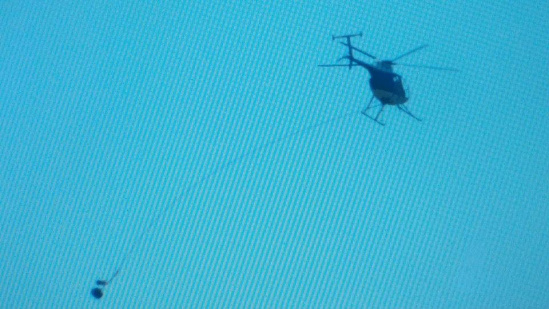 Helicopter trailing rope.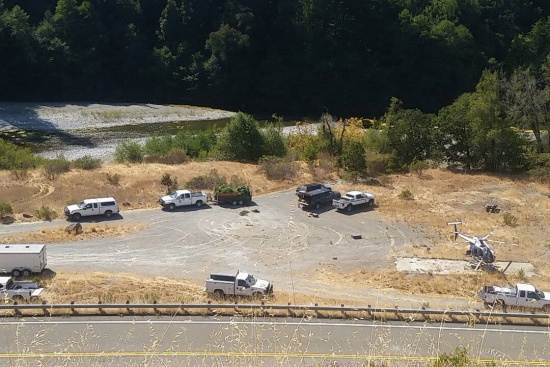 Weed wagon and friends.
###
Original Post: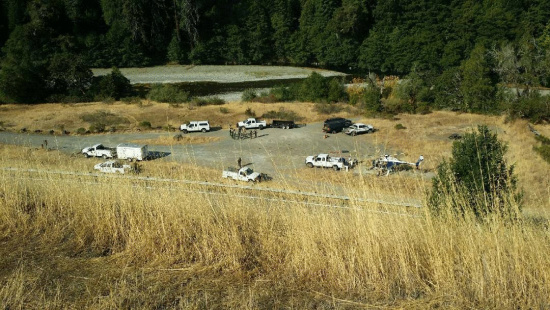 Law enforcement stages near Benbow. [Photo provided by reader.]
Lt. George Cavinta of the Humboldt County Drug Task Force confirmed that deputies were working with CAMP (Campaign Against Marijuana Planting) in Southern Humboldt. One helicopter, as well as multiple vehicles and law enforcement officers (see photo above) are working to remove marijuana in the Fish Creek area of Benbow today.
Lt. Cavinta said that it is too soon to discuss details of the operation at this time.