UPDATE 5:16 p.m.: Resources continue to be sent home. Local photographer Kim Sallaway ventured into the forest to capture these images of what happened: (See more of his work here.)
The fire!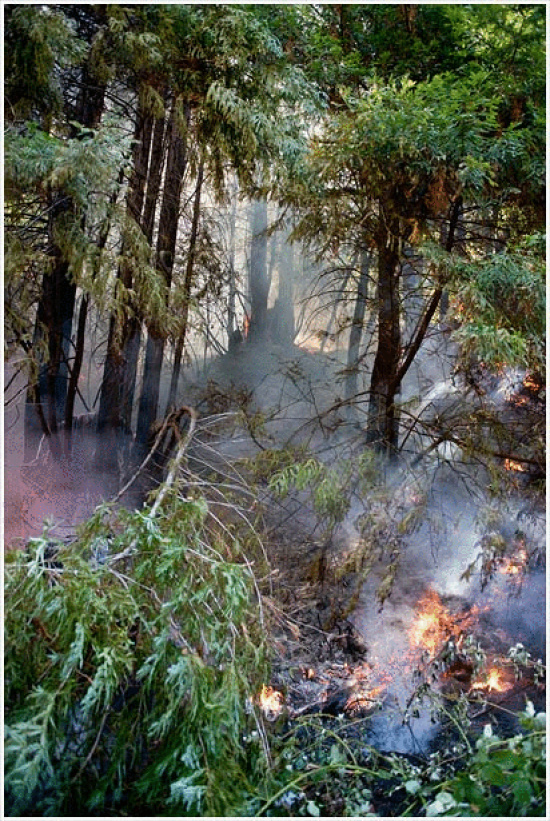 The smoke.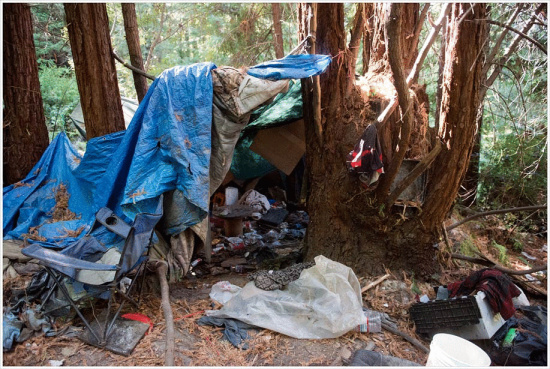 Nearby homeless camp.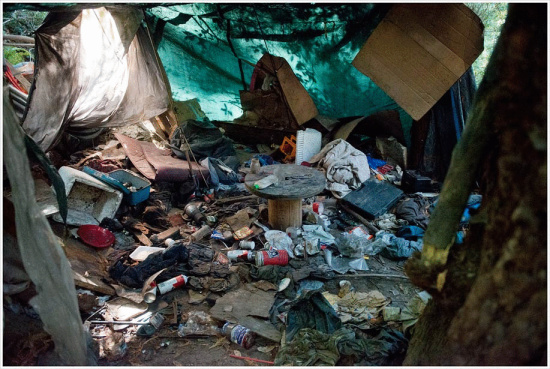 More homeless camp.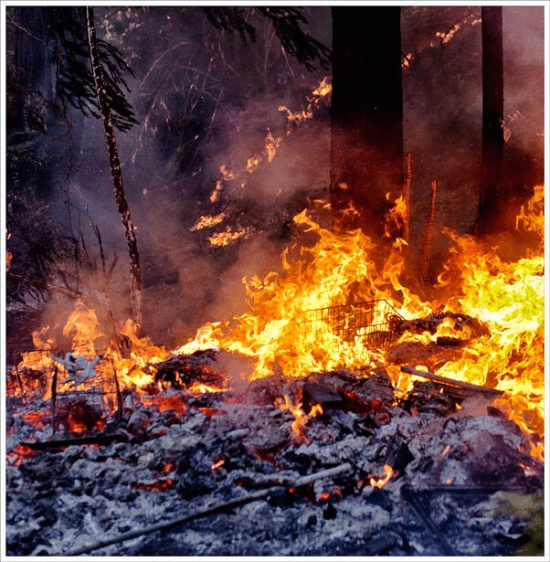 Burning homeless camp.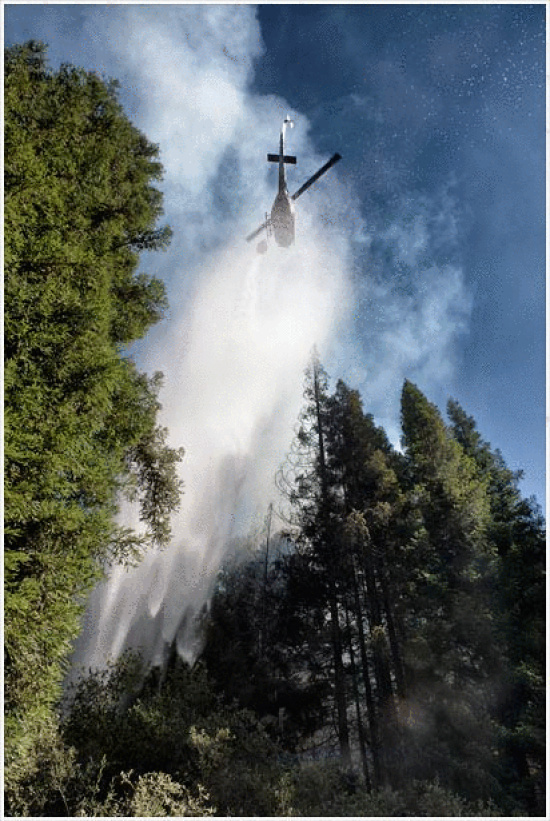 Helicopter dropping water.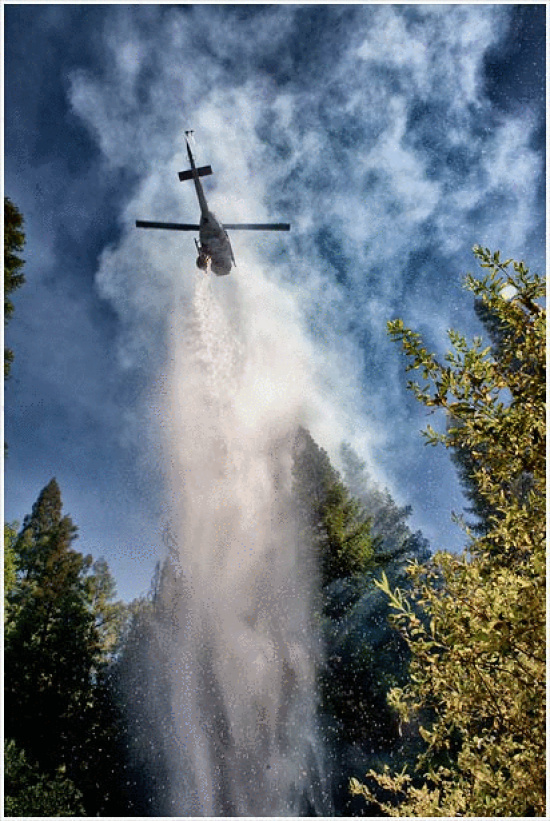 The pilots are incredibly accurate says photographer Kim Sallaway.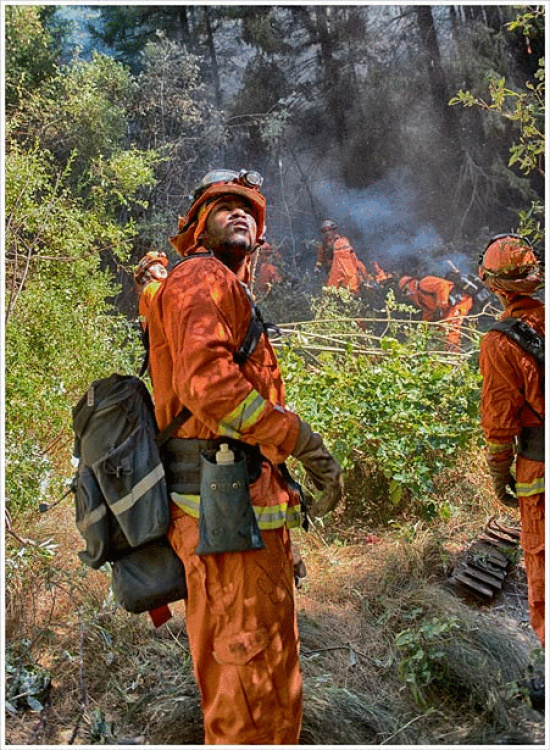 Inmate crews preparing containment lines.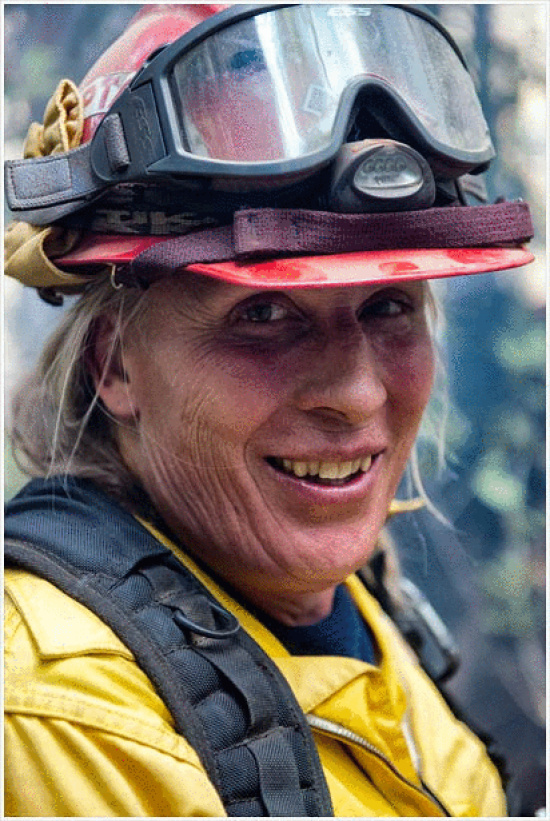 Our own Diana Totten!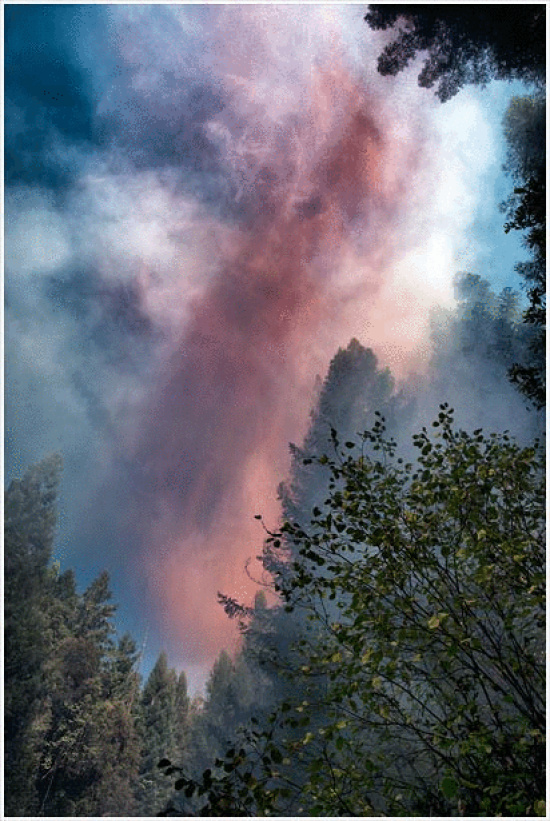 Fire retardant drop.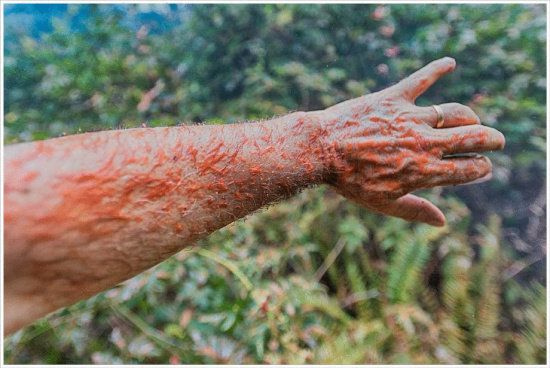 Ack! Our photographer got doused with fire retardant!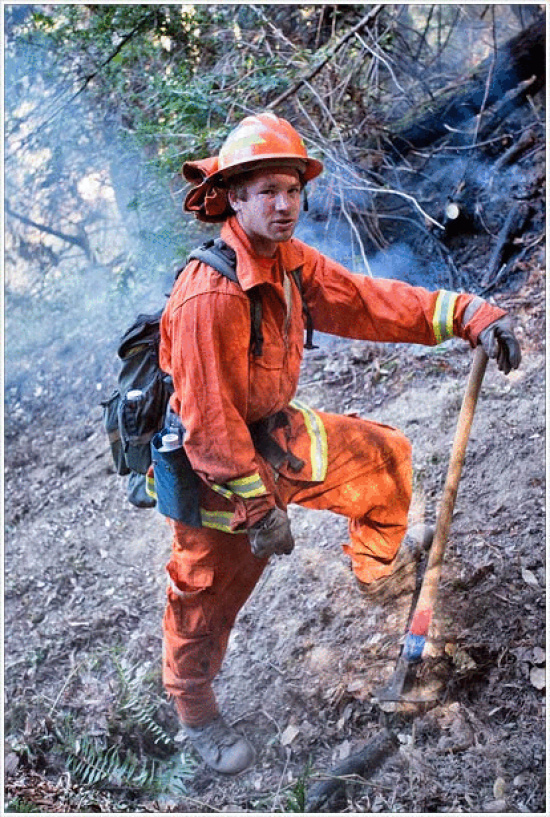 Another inmate working to build a containment line.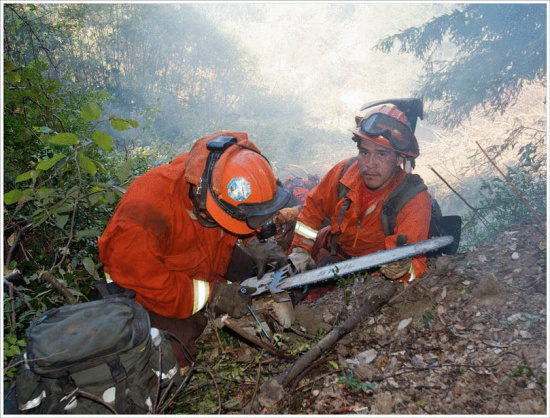 A special shout out to Angelo from the High Rock Inmate Crew who wanted copies of Kim Sallaway's photos. Thanks to you and your fellow workers, Angelo. We appreciate you and hope you get to see these! Can any correctional officers who read this make sure that Angelo and his mates know we are so thankful for their work.
UPDATE 4:22 p.m.: According to Kim Sallaway a local photographer who was on scene, "Those guys that are dropping water from helicopters are pinpoint accurate. If it wasn't for them, it was definitely getting big. Our fire guys were right on it."
Sallaway said he was on the scene of the fire quickly. He and firefighters saw a woman pushing a bicycle who said she had started the fire cooking a special meal for her boyfriend."
UPDATE 4:09 p.m.: Incident command is stating on scanner that they hope to soon open up one lane to controlled traffic.
UPDATE 3:44 p.m.: Scanner traffic indicates that crews are closing the line around the fire. The dozer is being sent home.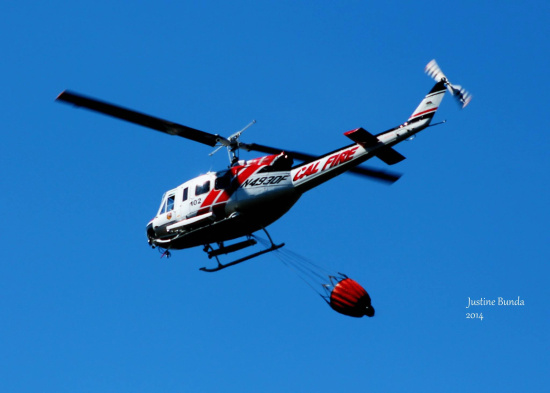 Helicopter carrying a bucket of water. [Photo by Justine Bunda.]
###
Original post below: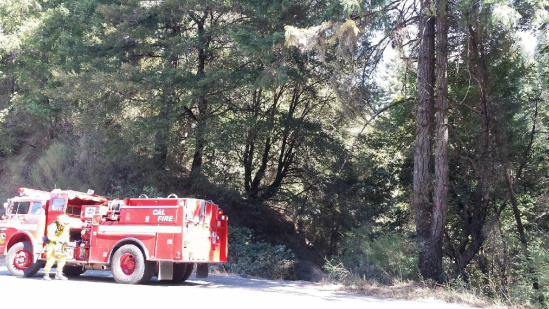 Firefighters race towards the fire in the woods just north of Redway. [Photo provided by Shanda Centeno]
According to George Monroe with the Southern Humboldt Fire Chiefs Association, a fire started about a half mile north of Redway on the east side of Redwood Drive. Flames are advancing slowly.
Scanner traffic indicates that the incident commander is requesting that Redwood Drive be closed to traffic in that area.
Air attack is responding from the north.