Yesterday I went to the 1st Annual Golden Tarp Awards at the Mateel Community Center in Redway. The light deprivation competition and celebration of Humboldt cannabis culture was presented by Ganjier Media and Garberville medical marijuana dispensary Wonderland Nursery.
Actually, I got there early, before the event started, so I could scope out the top 16 entries in the competition. Yes, once the event got underway, there were panels of speakers, demos, lots of food options, artists, vendors and friendly familiar faces. But I was more interested in the weed competition. Here's the scoop, just a refresher:
Qualified medical marijuana patient cultivators were given a chance to enter their light dep weed into one of four categories: Floral, Fuel, Earth or Fruity. Entries were lab tested by Pure Analytics in Santa Rosa, and entries that showed the presence of pesticides, chemical growth regulators, fungal growth and/or pathogens got disqualified.
Only the best light dep weed — the four contaminant-free entries from each category that lab results confirm have the highest total cannabinoids — made it to the final round of judging, which took place yesterday at the event.
According to Allison Edrington from The Ganjier, about 50 entries were submitted and only five were disqualified for contamination. Not bad.
The panel of judges was selected from ticket holders with valid 215 recommendations. This was based on an optional lottery at the venue entrance. Twenty-five event attendees got lucky yesterday and scored a judgeship.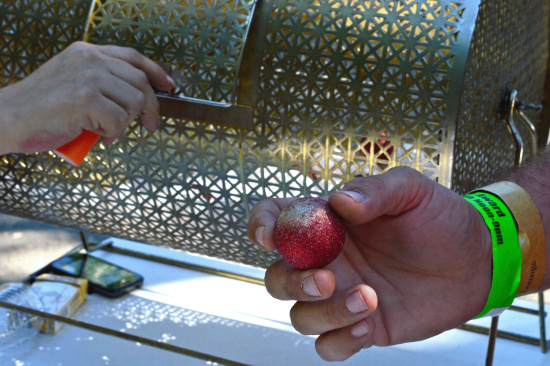 The judges independently rated all 16 of the top entries on appearance, taste, scent and effect. The single top-scoring dep weed — OG Deez — won the hand-crafted bronze greenhouse-with-a-golden-tarp trophy and the Golden Arm Tarp Puller donated by High Grade Wholesale. Congrats!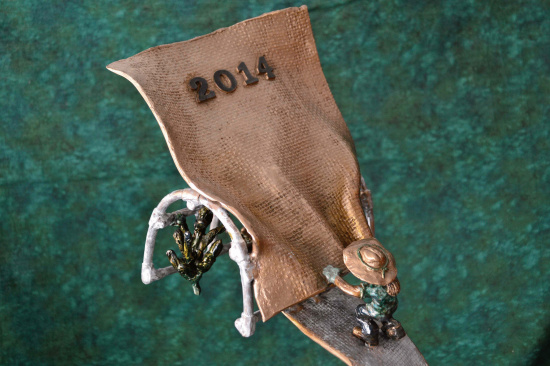 The remaining 15 top contenders each scored a sweet plaque.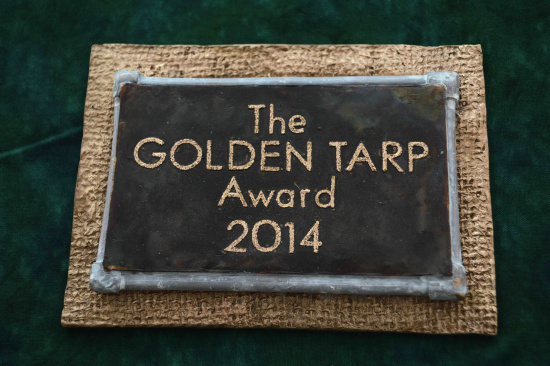 Other awards were given; shwag abounded (you know, t-shirts, bags, stickers…).
The following photos are of the top 16 entries in the competition. "EA" = Earthy; "FR" = Fruity; "FL" = Floral; "FU" = Fuel.