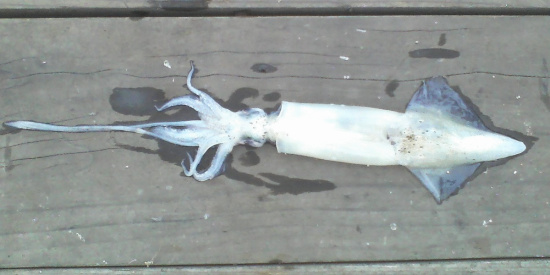 El Niño warming conditions have weakened, but were still substantial enough to drive market squid north to the cooler waters off of northern California.
"Southern California Seafoods offloaded about 280,000 pounds last night and we expect to do more than that each night."

— Jeff Huffman, Eureka Dock Manager, Wild Planet
Huffman said the squid haul was so substantial that they had trouble locating adequate transportation and ice, and are bringing in ice from Crescent City. Huffman said the squid boats would be in Humboldt for two to three weeks.
Get down to the docks and get a whiff.