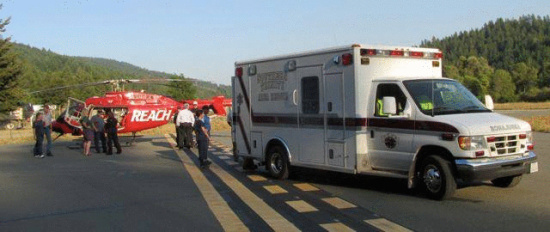 Heart pounding, fingers clenched, tears welling in eyes, almost every day in Humboldt and Trinity County parents watch as children are loaded into ambulances. Or wives and husbands clasp the hand of their spouse one more time before the EMT closes the door and speeds off in an emergency vehicle with lights flashing.
When you need help for a loved one, you want an ambulance to be there and ready to go quickly.
STAR (Southern Trinity Area Rescue) is a volunteer organization that provides emergency services for some of eastern Humboldt and the southern third of Trinity County—1250 square miles of remote hills and valleys and the individuals that live in them.
They need a new ambulance.
"Our youngest ambulance is nine years old. We have two," explained Brooke Entsminger of Bridgeville who works with STAR. "After about 9 years, they start breaking down. The rural rugged dirt roads we go to help the rescue people put a lot of wear and tear on our vehicles."
For 35 years, STAR has been covering the people living in the remote corners of two rural counties. They are the ambulance for the Ruth Lake area. "Many Humboldt people play and camp in our service area," Entsminger said.
STAR replaces the ambulances on average about every 10 years. "Last time we replaced them," Entsminger said, "there was a lot more grant money." Now, she said, "the grants are getting harder and harder to get which is why we are turning to the community." The volunteer-staffed non-profit has set up a fundraising page to help them reach their goal of a new emergency vehicle.
STAR has recently worked to get a new tower with grant money that will allow much greater coverage for their radio transmissions. Now the volunteers there are seeking the community's help so that STAR and its volunteers can help the community with a new and reliable ambulance.
Can you donate?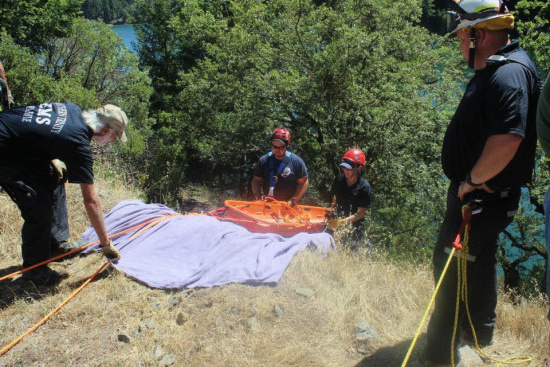 Photos provided by STAR.