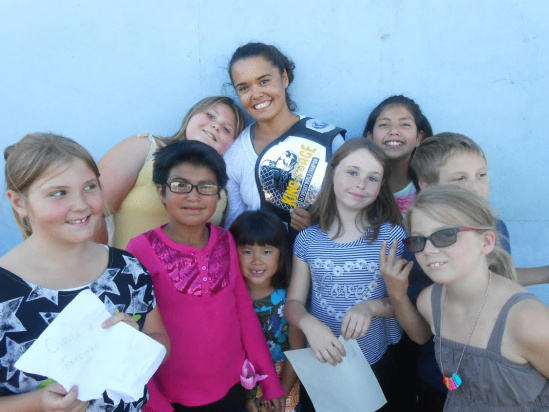 Boys and Girls Club of the Redwoods press release:
Fresh off her King of the Cage World Championship Win on September 13th, Samantha Quinn Hester visited the Boys & Girls Club of the Redwoods to share her story and empower girls to work hard and follow their dreams.

"When Quinn and her coach arrived, some members were confused," says Club House Director Tou Thao, "they mistook Quinn's [male] coach for the mix martial artist." That perception of the male-dominated industry was soon broken, when Quinn began telling her story. "You could see the eyes widen and members becoming more attentive as they listened to how Quinn worked so hard" says Thao.

After her win on the 13th, Quinn wanted to give back to the community, and the Boys & Girls Club was one of the first organizations that came to mind. After telling her story, and some empowering words, Quinn hung around for autographs, photos and to go one-on-one with members challenging her to arm wrestling matches.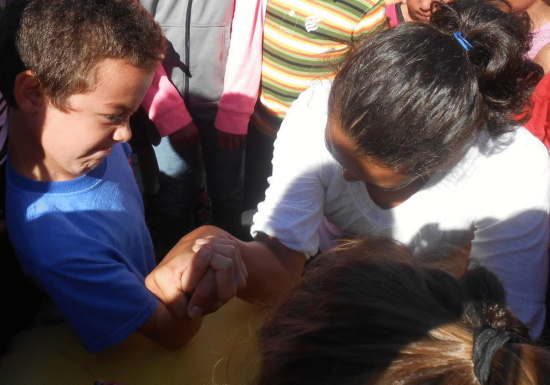 Club Member Miguel R. challenges Quinn to an arm wrestling match.