Rugged and expansive, the Siskiyou Wilderness offers an above-average experience according to, well, anyone who's been there. (Adam Spencer has a definitive story in the Del Norte Triplicate.)
Last Friday, Friends of Del Norte celebrated 30 years of the over 180,000 acres encompassing the Siskiyou, Klamath, and Six Rivers National Forests with a well-attended art gala, slideshow, birthday cake, passionate tributes and, of course, a poem by Thoreau, all at Crescent City's Gallery of Art and Culture.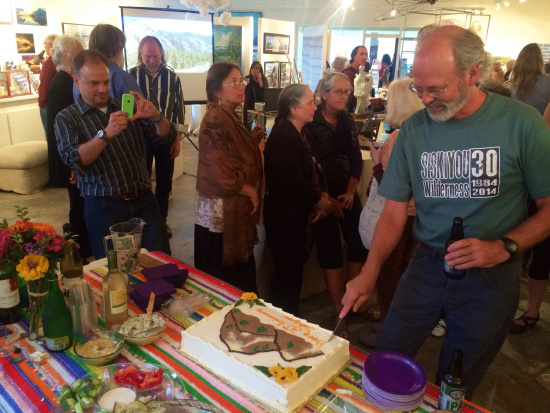 Joe Gillespie, a founder of Friends of Del Norte, helped advocate for the creation of the Siskiyou Wilderness through lobbying in Washington, D.C. during the 1970s and 1980s.
Whereas Friday's event highlighted the utter necessity of protecting nature, Saturday's dedication of the new Crescent City Harbor Interpretive Trail and extension of the California Coastal Trail reflected recovering from the forces of it.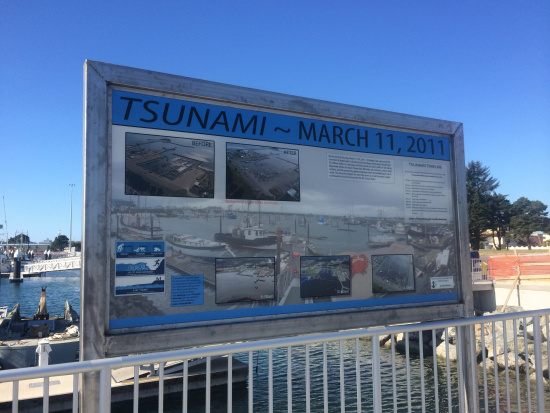 Since being destroyed in March, 2011 by the Japanese Tohoku earthquake-generated tsunami, the harbor has been rebuilt to the tune of $54 million, making it the first "tsunami-resistant" port on the West Coast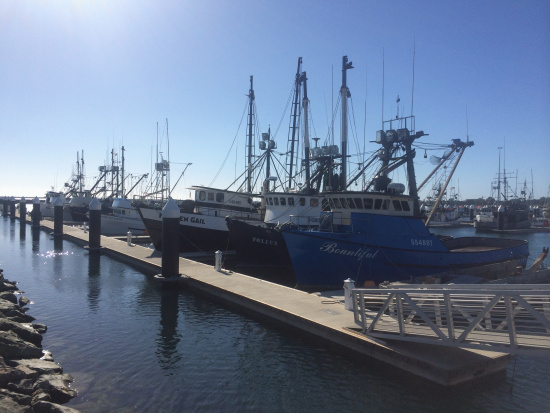 The dedication event focused on the new trail, plus a 10-foot promenade lining the docks. While not quite complete – some railings and wind shelters need to be finished – the mood among harbor staff was nonetheless jubilant. Crescent City Harbor Commissioner Wes White said the goal was to provide a "beautifully restored access to our coastline and we have truly succeeded."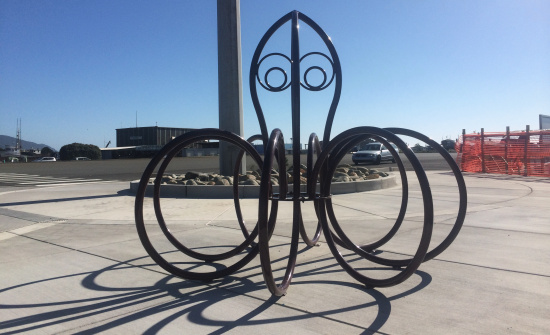 In addition to new artsy oceanic-themed bike racks, the recreation area includes interpretive signage, art installations and an enclosed fish cleaning station.
"We want it to be a resource for all the community," said Harbormaster Charlie Helms.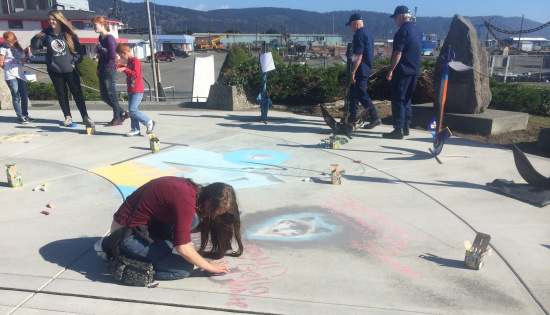 One of the first groups to utilize the space is the Northcoast Marine Mammal Center with a 5K/10K "Fun Run/Walk" next Saturday.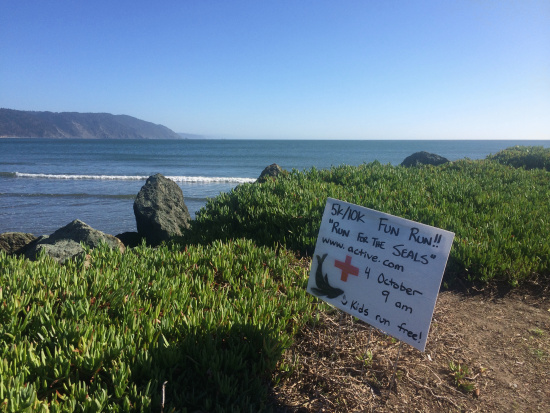 The dedication was attended by conservationists, fishermen, business professionals, elected officials, including Del Norte County Supervisor and Coastal Commissioner Martha McClure, plus expected-to-be-elected state legislature candidates Mike McGuire and Jim Wood.
"It's absolutely stunning," Wood noted of the rebuilt, enhanced harbor.
Smiles abounded.