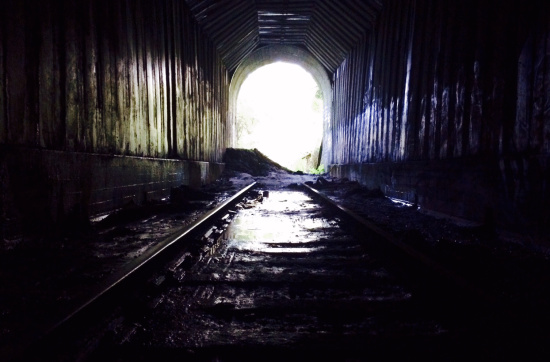 Q: How many tunnels are there in Humboldt county?
A: Not many.
KHUM is hearing rumors of tunnels in Dyerville, Willow Creek, Old Town, and Redcrest. Report your tunnel in the comments section below. Together, we'll end this dinner party topic once and for all.
a passage that goes under the ground, through a hill, etc, a hollow conduit or recess, a covered passageway; specifically : a horizontal passageway through or under an obstruction, a subterranean gallery.
To be clear, a tunnel with just one entrance is a cave. Also debatable: highway underpasses and large culverts. Some might be tunnels. Figure it out, commenters!
Tunnel photos, map locations, or other specifics are encouraged. Legitimate tunnels will be certified and listed below.
Let's do this!
###
UPDATING: ALL THE TUNNELS
1. Loleta/Table Bluff - 600 feet of train tracks beneath the graveyard
2. Near the Shively seasonal bridge, next to the swimming hole.
3. Samoa pedestrian tunnel - h/t Chuck Johnson
4. Drive Through Tree in Leggett. Iffy.
5. The Carson Tunnel (defunct and not a true tunnel, but spectacular nonetheless)
6. Woodley Island offramp (pending) - h/t Trevor & Shawn
7. Glendale exit near 299 - h/t Rockhouse
8. Tunnel Creek, Island Mtn near Alderpoint & Carter Creek, though it looks collapsed on Google Maps. (Pending, awaiting to see if it's in Humboldt). h/t Kim Sallaway Commenter Sean says it's in Trinity. And still uncollapsed.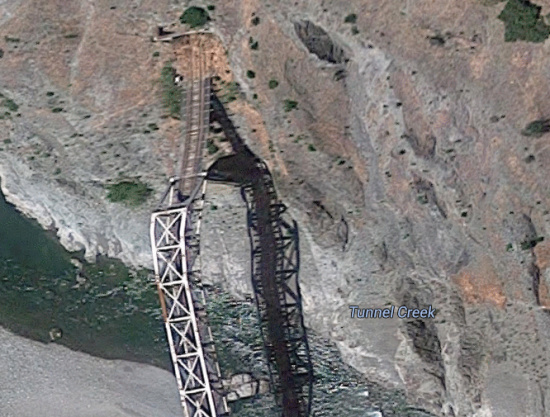 10. The HSU pedestrian walkway
11. Honorable mention: A result of a bold property disipute, the McKay Tunnel which went beneath Redwood Acres. See page 7 on that link.
12. Holmes Flat. Bryan's Bluff. Still there, just in worse shape. H/t Karen.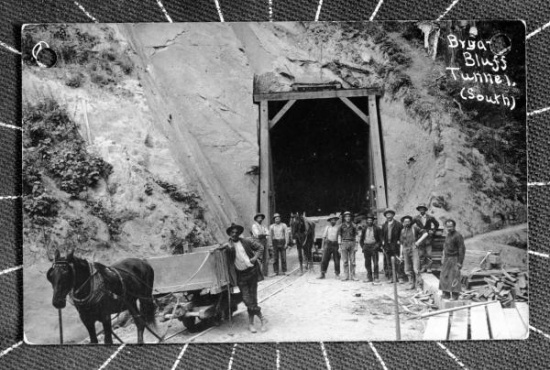 13. Rumor: network of tunnels beneath old town, perhaps used for bootlegging? Need verification.
14. Cow-only tunnel in Samoa. Private property, it seems.