PREVIOUSLY:
###
An initiative that would have decriminalized marijuana cultivation on Hoopa Valley land was roundly rejected at yesterday's tribal election.
According to a preliminary tally, a little over 62 percent of voters gave the thumbs-down to and initiative, spearheaded by former tribal chair Lyle Marshall, to repeal Title 34 of the Hoopa Valley Tribe's charter, which takes a zero-tolerance approach to marijuana cultivation on tribal land.
Elsewhere in the election: Current tribal chair Danielle Vigil-Masten was soundly defeated by challenger Ryan Jackson. Jackson will next face a runoff election with second place finisher George Byron Nelson, Jr. That election will take place in June.
We hope to have more on the election later today, but for now: Unofficial election results, as posted this morning on the Two Rivers Tribune Facebook page: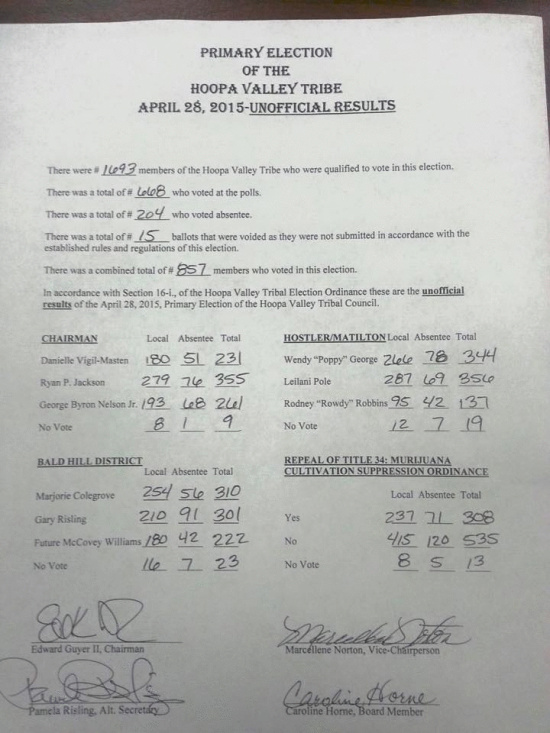 Note: This post was updated from an earlier version to explain that there will be a runoff election.