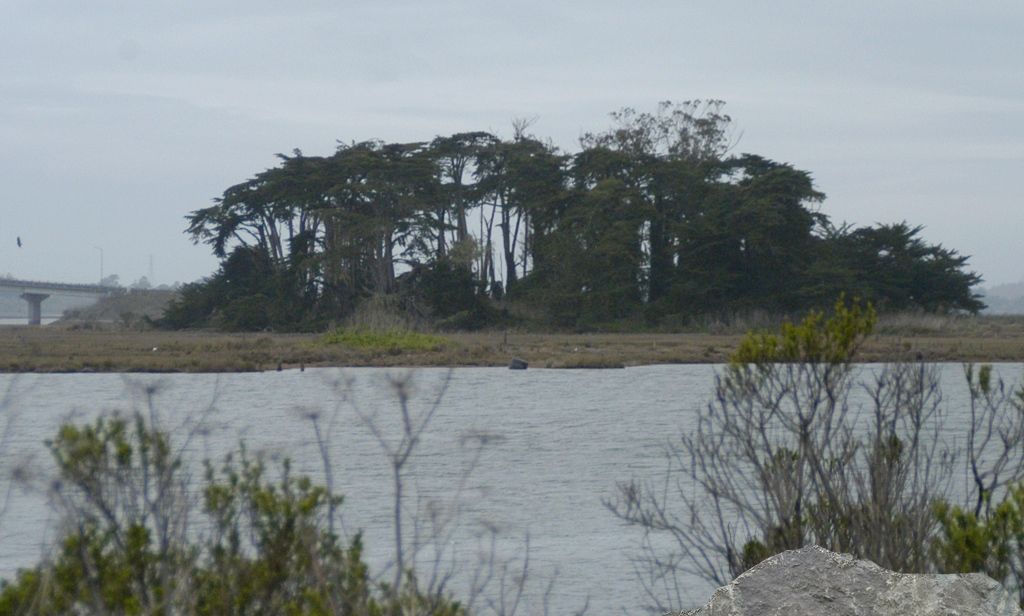 Photo: Ellin Beltz, public domain. Via Wikimedia Commons
UPDATE, 4/8: At last night's meeting, the Eureka City Council agreed to give the land back to the Wiyot Tribe.
# # #
An item on next Tuesday's Eureka City Council agenda calls for the City Council to consider returning ownership of Indian Island back to the Wiyot Tribe. On March 24, Wiyot Tribal Chair Theodore Hernandez sent a letter to Eureka Mayor Frank Jager asking for discussion and public comment regarding ownership of the 270-acre island, which holds "tremendous cultural and spiritual significance to the Wiyot Tribe."
The island was once home to two Wiyot villages, including Tuluwat, where the tribe held its annual "world renewal ceremony." Of course, it was also the site of arguably the darkest chapter in Humboldt County history — the 1860 Wiyot Massacre, in which a group of white men crossed the channel from Eureka and slaughtered as many as 250 tribe members, mostly women and children.
In 2000, after years of fundraising, the tribe purchased an acre and a half of the historic Tuluwat site from the City of Eureka, and six years later the city voluntarily returned an additional 60 acres to the tribe. Last year, the Wiyot Tribe held its first world renewal ceremony on the island in more than 150 years.
In his letter, Hernandez says the tribe is committed to ongoing care for the island, including removal of marine debris and invasive species.
"With proven track records of caring for the site, and our cultural understanding of the place, we believe that it is clear that these lands could be best managed and restored by the tribe," Hernandez writes.
The city staff's recommendation is to refer the request to an ad hoc committee appointed by the city manager to review the legal implications, including municipal tideland leases for oyster farms adjacent to the island. Staff also calls for the ad hoc committee to meet with tribal representatives to draft a proposed agreement for council consideration.
The meeting is scheduled for 6 p.m. Tuesday at City Hall, and this is the 12th item on the agenda.