UPDATE, 4/10: The show is now available online. You gotta skip to 28:04 (past the bull riding), but then you will be treated to Mike Rowe's lengthy segment with Dick Taylor Craft Chocolate featuring stops at Los Bagels, the Arcata Marsh and Almquist Lumber Company. And since Adam and Dustin are also members of Huckleberry Flint, there's also some singing.
# # #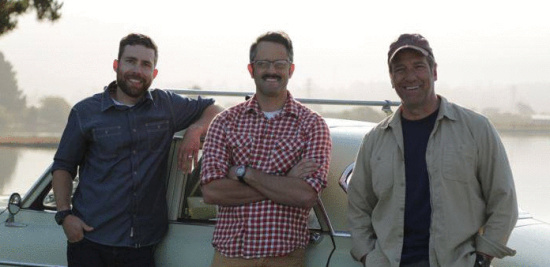 Set your DVRs, HumCo. LoCO readers will recall back in September when reality show everyman Mike Rowe rolled into town and stole Humboldt's hearts by filming segments with local go-getters for his new CNN show Somebody's Gotta Do It, which focuses on unusual small business success stories. In December 2014, a segment of season one's final episode highlighting Cypress Grove and its founder Mary Keehn eventually made its way to the cable airwaves.
You want more? Well, a second season of SGDI is set to premiere Thursday at 9 p.m. Pacific Daylight Time. The most publicized segment of the show will feature bull riding — feel free to ignore that. The Humboldt angle comes later when Mike hangs out with Dick Taylor Craft Chocolates co-founders Adam Dick and Dustin Taylor and tours their budding Wonka-esque empire.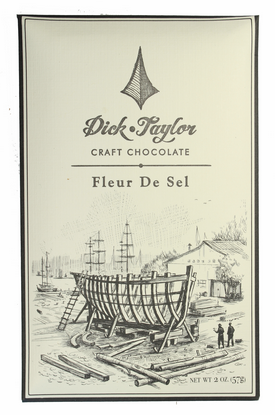 According to Dick Taylor Sales and Marketing Manager Brianne Taylor, the company was contacted by Mike Rowe's production company Pilgrim Studios to let them know their closeup was imminent. Word is Los Bagels and owner Dennis Rael gets a little cameo in the show too.
In related local business cheerleading, Fire and Light is scheduled to be featured on the April 23 episode of Somebody's Gotta Do It.
Something to keep in mind: A common theme discussed on Mike Rowe's Facebook page is how often CNN bumps his show for, like, real news. So, for the sake of Humboldt craft business sector and the viewing parties they're inevitably having, please cross your fingers that the world remains super boring between now and Thursday. Thx.
Below is a preview for the second season premiere which, sadly, contains no chocolate, but does contain Mike Rowe, who everyone seems to be gaga for.